The Rail Philatelist July Newsletter
The Rail Philatelist

News & Notes Back Issues
| Oct. 1996 | Nov. 1996 | Dec. 1996 |
| Jan. 1997 | Feb. 1997 | Mar. 1997 | Apr. 1997 | May 1997 | June 1997 |
| July 1997 | Aug. 1997 | Sept. 1997 | Oct. 1997 | Nov. 1997 | Dec. 1997 |
| Jan. 1998 | Feb. 1998 | Mar. 1998 | Apr. 1998 | May 1998 | June 1998 |
| July 1998 | Aug. 1998 | Sept. 1998 | Oct. 1998 | Nov. 1998 | Dec. 1998 |
| Jan. 1999 | Feb. 1999 | Mar. 1999 | Apr. 1999 | May 1999 | June 1999 |
| July 1999 | Aug. 1999 | Sept. 1999 | Oct. 1999 | Nov. 1999 | Dec. 1999 |
| Jan. 2000 | Feb. 2000 | Mar. 2000 | Apr. 2000 | May 2000 | June 2000 |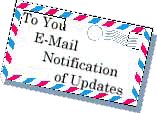 AL'S
NEWS & NOTES
ON RAILWAY PHILATELY

Volume 5 …………… PRICE $1.00 (10 ISSUES FOR $8.00)……………. Number 6 July 1, 2000
Dear Fellow Rail Philatelist:
ARRIVAL TRACK: KATHRYN ELIZABETH PETERSON, our first grandchild, arrived 4:13 PM Atlantic Time June 29, 2000 in Berwick, Nova Scotia, Canada to proud parents Karyn and William. Mother and baby are doing well but father and grandfather are still in awe.
ATA HANDBOOK #138 WORLD RAILWAYS PHILATELIC by Norman E. Wright, Sr. was released at the National Topical Stamp Show in Buffalo, NY. It is an essential reference work and well worth the $35.00 price tag. 700 pages of useful information covering all known train stamps through 1999 including several pages of pictures, published in 8 1/2 x 11 loose leaf format, so annual supplements can be added conveniently. Norm did an outstanding job putting this together and is already hard at work on the first supplement. There are only three minor problems: (1) The ATA decided not to have the pages pre-punched because overseas collectors don't use the same 3-hole punch system we do. You'll have to punch your own pages. (2) At 700 pages, the book is HEAVY - you might want to put it in two or three binders. (3) It won't fit into the USPS Flat Rate Priority Mail Envelopes so I'll have to mail them book rate. Postage is included in my $35.00 price to US addresses. Overseas orders please add $8.00 for shipping.
JUNE TRAVEL:The only June trip was to Buffalo for the NTSS. I'm going to break this travelogue into topical paragraphs to alleviate those long drawn-out paragraphs I usually come up with.
TRAIN REPORT: There usually isn't much train activity on my eastern trips and this was no exception. I took the route along the old Kansas Pacific going to check on the construction previously reported. All the construction equipment was parked on the sidings at Firstview, CO but there was no activity anywhere along the line. All the work seemed to be complete except for some ballast spreading on a siding extension on the West side of Cheyenne Wells, CO. There wasn't any train activity either, just the usual EB coal train waiting at Sharon Springs, KS. I did catch up with an EB manifest near Ogallah, KS but that was it for train activity Tuesday. Wednesday morning the Armourdale Yard in Kansas City was full as usual as I drove by on I-70 but I managed to distinguish at least five different trains among all the congestion. That was the only train activity for the day except for the usual string of coal cars sitting on the bridge in downtown Indianapolis. Thursday morning a previously unseen EB Norfolk Southern manifest scared the ---- out of me as it blasted its horn on an overpass just above me on I-70 east of Springfield, OH - I'll be on the alert there the next time. Crossed over a couple small yards near Columbus and Cleveland but didn't see much of note. I had the scanner on for the ride from Cleveland to Buffalo since I-90 parallels the old New York Central/Penn Central/ Conrail now CSX and Norfolk Southern mainline but didn't hear or see anything except a WB Norfolk Southern manifest on the old Nickel Plate line near Northeast, PA. Crossed over a NS stackpack yard on the way into Buffalo also but was too busy with the traffic to see much. After dinner Saturday evening in Buffalo, Sue and I and the McFarlane's rode the Metro Light rail system from the theater district stop to the Auditorium lines end, then walked back to our hotel. The train ride is FREE in that section, evidently trying to promote ridership and shopping in an almost vacant downtown area. The train cars were clean and well kept. One thing a little unusual was that, unlike most subway and interurban cars I've ridden, instead of boarding or leaving on one level, these cars had a couple steps you had to climb in or out that automatically deployed as the doors opened. Chuck and I speculated that the steps may be necessary for the snow drifts Buffalo is famous for but it is probably more likely that they are necessary to accommodate both the street level stops on Main Street (where we got on and off) and traditional platforms at stations further up the line. Saw a NB Rochester & Southern (former Buffalo, Rochester & Pittsburgh, part of the Genesse & Wyoming family) in the Salamanca, NY yard as we drove to my sister's Sunday evening and another switching cars at the former Kendall Refinery in Bradford Monday evening when we drove to dinner. Passed over a TOFC entering the small CSX yard in Terra Haute, IN and another full Armourdale yard in Kansas City on the way home but that wasn't much for 750 miles of driving. Wednesday morning, I took Sadie out at 6 AM and was pleasantly surprised to find a trailer in the motel parking lot with two railroad speeder cars on it - one was a small two man car and the other was a large six man work crew car. I couldn't tell from the markings what railroad they were from. Some one had evidently saved them from a scrap yard and hopefully is going to restore them. They were gone when I came back out at seven so I didn't get to talk with the owners. Didn't hear anything on the scanner from Salina west and saw just three UP "Geeps" running light WB just east of Oakley, KS and a couple more switching a string of grain hoppers at Oakley. I stayed on I-70 hoping to see a Kyle RR train between Limon, CO and Colby, KS but no such luck.
NATIONAL TOPICAL STAMP SHOW (NTSS) REPORT: In spite of my frustrations with the lack of communication from the bourse chairman (I never received a show floor plan or confirmation of even having a booth except for being in the TOPICAL TIME dealers list), the show arrangements were good. They even included some extra amenities like parking passes for all four days, coupons for coffee or juice in the morning and free donuts. Unfortunately, they didn't include customers! The show was poorly attended with most of the customers who stopped by my booth being from Canada rather than the local area - even my only local new issue customer was a no-show! My prime reason for doing the show was to meet a Canadian client who brought me his extensive train stamp collection (I worked up A,B, K and L and part of C while at my Mother-in-law's on the way home but it will take me awhile to get it all worked up). I did have several of my mail order customers show up from Rochester, Cleveland, OH, Bowie, MD and California so the show turned out okay for me but most of the other dealers were disappointed. Having Sue there gave me the opportunity to check out all the other dealers (even if she did spend the entire trip cross-stitching a comforter for our first grandchild). So I spent quite a bit of time (and money) spreading cheer to the other dealers buying my way out of the show (Buying more than I sold once again!). Nothing fantastic but lots of stamps and covers that don't show up very often. Dorothy Smith, the outgoing ATA President, came by to give me a coupon worth $25.00 off next year's booth. It was a nice jesture that they may do every year or it may be a realization that very few dealers (or collectors) will want to do a stamp show in Mesa, AZ in the June heat! I certainly don't plan to.
CASEY JONES RAILROAD UNIT: Thanks to Norm Wright's getting us on the agenda, a meeting of the Casey Jones Railroad Unit was held at the Buffalo NTSS Friday afternoon with President Bill Chappell presiding. Attendees were few but enthusiastic (I think there were only six of us). The first order of business was to give Norm Wright a big round of applause for his outstanding efforts in producing the new handbook. Several other topics were discussed, mostly having to do with the future of stamp collecting and the CJRRU.
FOOD REPORT: With Sadie (our two year-old Sheltie) along, we picnicked on the road rather than stopping at restaurants. But we left her at my Mother-in-law's where our 14 year old niece dog sat while we went on to Buffalo and Bradford. Had an early dinner at Crackerbarrel in Erie, PA on the way to Buffalo Thursday. Instead of my usual roast beef dinner, I tried their new Three Meat Macaroni Casserole - and liked it! Friday evening Florence and Norm Wright joined us for dinner at an Italian place across from the convention center - Campagna Euro Grill. It didn't look like much from the outside but the food was excellent and the company even better. Saturday evening, Sue and I rushed from the show to St. Michaels for Mass a few blocks away. On the way out of church, we met Jan and Chuck McFarlane, dba Ausdenmoore-McFarlane, so the four of us went to dinner. We had passed a T.G.I.Friday's on our way to church and planned to stop there but Jan noticed the menu in the Empire Brewing Co. window next door and we decided to try it instead. It was a good choice. I had a tasty but spicy Cajun sampler. And the waitress didn't even seem surprised that none of us ordered beer! (Just a lot of water!) Sunday morning Sue bought me Father's Day breakfast in the hotel. Sunday dinner was excellent home-made lasagna at my sister's. Monday, we all had great roast beef at the Beef and Barrel in Olean, NY, a 13 mile drive from Bradford, PA. I won't tempt you with all the meals at my Mother-in-law's. She's a great cook - even the leftovers there are better than firsts most places. Witness the outstanding lamb stew Monday after an excellent leg of lamb for Sunday dinner. That following excellent prime rib & salmon dinners at J. Alexander's Saturday night where Sue and I celebrated our 35th Anniversary and her Mother's 82nd birthday. Needless to say, I'm back over 200 pounds! Of coarse, stopping at the Burlington, CO Pizza Hut for their outstanding lunch buffet didn't help either. They have several innovative pizzas not found at other locations so I always try to stop there if the timing is right - we were actually a few minutes early.
GASOLINE REPORT: Gas prices were higher at each stop on the way East ($1.579, $1.699, $1.799, $1.819). I hope they have reached their peak but I won't bet on it. At the Grain Valley, MO Pilot station, the sales clerk asked politely if there would be anything else. When I flippantly replied "At these prices I can't afford anything else.", she pulled out a stack of hand printed cue cards and read off the reasons why the high prices weren't her fault. The most interesting went something like this: "Alaska is part of the United States. Why is the US government paying Alaskans each $32,000 a year to drill and transport oil on US soil and then selling it to Japan @ $5.00 per barrel?" I don't know if her numbers are right but it seems like a good question. Gas was actually higher at some of my usual stops than at places I don't normally stop so I planned to revise my stops on the trip back. Since prices are usually lower in Ohio than in PA or NY, I was happy to fill up @ $1.789 just before I left Ohio only to see gas @ $1.619 in Erie, PA and $1.579 on the New York Thruway! I was so thrilled to only pay $1.399 at Alegany Junction on the Seneca Indian Reservation on I-86 after leaving Bradford that I forgot my plan to top off in Erie. I ended up paying $1.999 each for five gallons in Columbus, OH so I could make it to my Mother-in-law's south of Dayton. (Have to sell a few more stamps in Anaheim to make up for that blunder). I paid $1.879 to fill up when I got there only to see the prices come down a few cents a few days later. Since the governor of Indiana had suspended the gas tax, I was able to fill up @ $1.499 east of Terra Haute, IN ( the tax accounted for 12 of the 30 cent decrease), $1.519 in St. Louis (down 28 cents), $1.649 in Concordia, MO and Salina, KS (down only 4 cents) and $1.759 in Burlington, CO (up 6 cents). I shudder to think what prices will be like on the trip to California for the World Stamp Expo 2000 next week!
ROAD REPORT: It seemed like half the 1200 miles of I-70 from Limon, CO to Columbus, OH was reduced to one lane travel because of construction and I-71 from Columbus to Cleveland was the same way - our gas taxes at work. I guess I should be thankful.
FARM REPORT: In the absence of trains, I watch the crops and animals along the way. The wheat harvest was in full swing with combines in every field on the way East but completed by our return. Corn in eastern Colorado and western Kansas was only about ankle high from lack of moisture while the corn in New York and Pennsylvania was about the same height from too much moisture while the corn in Missouri thru Ohio was greater than knee high before the 4th of July. The pastures were filled with calves and foals. Our niece from Farmersville,OH has three hogs almost ready for the county fair.
HUNTING/FISHING REPORT: Saw lots of antelope and a few pheasants in eastern Colorado. The only live deer we saw were near Salina, KS on the way back but the highways in Ohio, New York and Pennsylvania were littered with carcasses. Shortly after we got to my sister's in Foster Brook (Bradford, PA), a couple yearling black bear were at the bird feeders trying to get the bird seed. When my sister opened the window to shoo them away, one caught wind of the lasagna she had prepared for dinner and seemed ready to come inside before thinking better of it and ambling off up the hill back into the forest. My niece's four year old daughter caught a 25 inch Walleye on Chautauqua Lake during their vacation the previous week, bigger than anything her father caught!
WEATHER REPORT: Sue and I spent most of the trip in and out of thunderstorms. When we checked into the Hyatt Regency in Buffalo, the bell hop said that several guests who had checked out in the morning had returned to reclaim their rooms since most of the flights had been canceled because of thunderstorms throughout the East. Bill Chappell, President of the Casey Jones Railroad Unit, had three flights canceled on him so it took him 40 hours to fly in from California. A lady from Long island indicated it took her 22 hours to fly from there because of cancellations and delays. But there was a full crescent double rainbow in Junction City, KS when we stopped on the way home to signify all's well that ends well.
THE STAMP HOBBY...: Thanks again to Michael Laurence, Editor/publisher of LINNS STAMP NEWS for this sixth insight from his APS Tiffany Dinner speech:
"6. The stamp hobby nourishes old age. Unlike active sports and other outdoor hobby activities, which must be curtailed or abandoned as you get older, stamp collecting can be enjoyed as long as sight remains, even beyond. It's a sedentary yet mentally stimulating pastime, ideally suited to an aging population."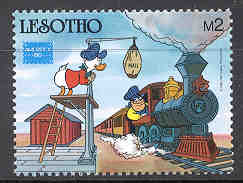 STAMP OF THE MONTH: Lesotho #543 shows Donald Duck with a mailbag on the station's catcher arm as a steam train approaches. Not technically accurate because safety concerns would preclude anyone - even a cartoon character - being there during a pickup, but the intent was good. Again I've selected a Disney stamp to remind you that I'll be in Anaheim for the World Stamp Expo 2000 (& a family visit to Disneyland) July 7-16 so I won't be picking up your mail for at least two weeks. Send the orders anyway since I fill them in postmark order, but expect some delay in hearing back from me. Thanks for your patience (and your orders)!

RAIL THOUGHT OF THE MONTH: "A railwayman always knows when there's trains a-coming." in comic FOR BETTER OR WORSE by Lynn Johnston. Said by one of the crowd who gathered to watch John build a garden railway layout in his front yard.

RAIL FACTS AND FEATS: The most powerful steam locomotive, measured by tractive effort, was Virginian Railway #700, a triple-articulated (triplex) 2-8-8-8-4 Baldwin Locomotive Works 6-cylinder built in 1916. It had a tractive force of 166,300 lb working compound and 199,560 lb working simple.

WORLD STAMP EXPO 2000: "The best layed plans ..." WSE 2000 is now upon us and I'm still not ready. By the time you read this, I'll be on my way. This show is a big opportunity but also a big risk. I'll have to sell twice as much as I've ever sold at any previous show just to break even! Then again, I'm sure I'll see a lot and learn a lot. We'll have a mini family reunion there but obviously William, Karyn and Kathryn won't make it. I hope I'll also have the opportunity to meet many of you there although I haven't heard from anyone who plans to be there. I've heard reports that the London Stamp Show 2000 was poorly attended and that sales were not good there. Hopefully, that won't be the case at WSE but several dealers I know opted out because they expect the show to bomb. Kay sera sera! (The old Doris Day hit - however it is spelled). I'll give you a full report next month.

May all your signals be green,

AL PETERSON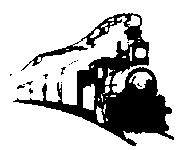 THE RAIL PHILATELIST

P.O. Box 25505
Colorado Springs, CO 80936
1-800-807-RAIL access code RR
http://www.railphilatelist.com
railphilatelist@aol.com

JOIN THE CASEY JONES RAILROAD UNIT OF THE AMERICAN TOPICAL ASSOCIATION
Dues $8.00. Contact Oliver Atchison, PO Box 31631, San Francisco, CA 94131
COME SEE MY EXTENSIVE INVENTORY AT ONE OF THESE FINE SHOWS!

JUL 7-16 WORLD STAMP EXPO 2000 ANAHEIM CONVENTION CENTER ANAHEIM,CA
AUG 4-6 NAT'L MODEL RAILROAD SHOW SAN JOSE CONVENTION CENTER SAN JOSE, CA
News & Notes Back Issues
| Oct. 1996 | Nov. 1996 | Dec. 1996 |
| Jan. 1997 | Feb. 1997 | Mar. 1997 | Apr. 1997 | May 1997 | June 1997 |
| July 1997 | Aug. 1997 | Sept. 1997 | Oct. 1997 | Nov. 1997 | Dec. 1997 |
| Jan. 1998 | Feb. 1998 | Mar. 1998 | Apr. 1998 | May 1998 | June 1998 |
| July 1998 | Aug. 1998 | Sept. 1998 | Oct. 1998 | Nov. 1998 | Dec. 1998 |
| Jan. 1999 | Feb. 1999 | Mar. 1999 | Apr. 1999 | May 1999 | June 1999 |
| July 1999 | Aug. 1999 | Sept. 1999 | Oct. 1999 | Nov. 1999 | Dec. 1999 |
| Jan. 2000 | Feb. 2000 | Mar. 2000 | Apr. 2000 | May 2000 | June 2000 |

Please send us your comments, questions & orders.
railphilatelist@aol.com
(719) 591-2341
The Rail Philatelist
P.O. Box 25505
Colorado Springs, CO 80936
Orders Only : (800) 807-RAIL Access Code RR
email ordering information

---
| Listinfo | A B C D E F G H I J K L M N OPQ R Sa Se-u Sw T U VWXYZ | New Issues | Specials |

| HOME | Belgium | China | Denmark | France | Germany | NEWSLETTER | SHOWS | EXHIBIT |


| Cinderellas | Disney | Great Britain Railway Letter Stamps | Leaders of the World | Luxury Trains | Thomas |


| Event Covers | 19 Century Covers | Express Covers | Freedom Train | RPOs | Unusual Covers |


| RR Coins | Rail Magazines | Packets | RR Paper | Showcards | Stock Certificates. | Mail Bid Sale |


Copyright (c) THE RAIL PHILATELIST