The Rail Philatelist
Train Related Coins Page
The Rail Philatelist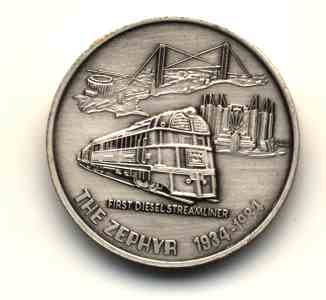 50th Anniversary of the Burlington Zephyr's Record Setting Speed Run to the Century of Progress Exposition - Denver to Chicago 1934-1984.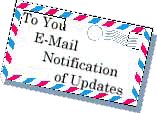 All are 1 1/2 " diameter. Produced by the Midwest Railway Historical Society at the Mint. Order by item number. Click on colored item number for photo - use browser back button to return.

Please send us your comments, questions & orders.
railphilatelist@aol.com
(719) 591-2341
The Rail Philatelist
P.O. Box 25505
Colorado Springs, CO 80936
Orders Only : (800) 807-RAIL Access Code RR
email ordering information

---
| Listinfo | A B C D E F G H I J K L M N OPQ R Sa Se-u Sw T U VWXYZ | New Issues | Specials |

| HOME | Belgium | China | Denmark | France | Germany | NEWSLETTER | SHOWS | EXHIBIT |


| Cinderellas | Disney | Great Britain Railway Letter Stamps | Leaders of the World | Luxury Trains | Thomas |


| Event Covers | 19 Century Covers | Express Covers | Freedom Train | RPOs | Unusual Covers |


| RR Coins | Rail Magazines | Packets | RR Paper | Showcards | Stock Certificates. | Mail Bid Sale |


Copyright (c) THE RAIL PHILATELIST