The Rail Philatelist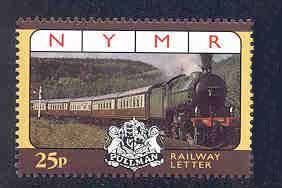 The Preserved Railways of Great Britain have taken full advantage of an 1891 Railway Letter Stamp agreement which allowed railways to issue stamps and charge fees for the transport of letters to Post Offices. They fund their operations and preservation efforts by issuing colorful stamps depicting current preserved equipment and railfan trips. While in London last April, I arranged to receive all new issues and also have a decent inventory of older issues. These stamps are listed in Neil Oakley's excellent catalog GREAT BRITAIN & IRELAND RAILWAY LETTER STAMPS 1957-1998 . The following list includes only recent issues. I hope to include older issues in the near future. These Railway letter stamps make an interesting side collection.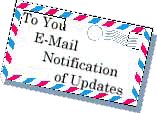 Click on colored item number to view picture - use your browser back or return button to return from photo

Please send us your comments, questions & orders.
railphilatelist@aol.com
(719) 591-2341
The Rail Philatelist
P.O. Box 25505
Colorado Springs, CO 80936
Orders Only : (800) 807-RAIL Access Code RR
email ordering information

---
| Listinfo | A B C D E F G H I J K L M N OPQ R Sa Se-u Sw T U VWXYZ | New Issues | Specials |

| HOME | Belgium | China | Denmark | France | Germany | NEWSLETTER | SHOWS | EXHIBIT |


| Cinderellas | Disney | Great Britain Railway Letter Stamps | Leaders of the World | Luxury Trains | Thomas |


| Event Covers | 19 Century Covers | Express Covers | Freedom Train | RPOs | Unusual Covers |


| RR Coins | Rail Magazines | Packets | RR Paper | Showcards | Stock Certificates. | Mail Bid Sale |


Copyright (c) THE RAIL PHILATELIST