The Rail Philatelist April 1999 Newsletter
The Rail Philatelist

News & Notes Back Issues
| Oct. 1996 | Nov. 1996 | Dec. 1996 |
| Jan. 1997 | Feb. 1997 | Mar. 1997 | Apr. 1997 | May 1997 | June 1997 |
| July 1997 | Aug. 1997 | Sept. 1997 | Oct. 1997 | Nov. 1997 | Dec. 1997 |
| Jan. 1998 | Feb. 1998 | Mar. 1998 | Apr. 1998 | May 1998 | June 1998 |
| July 1998 | Aug. 1998 | Sept. 1998 | Oct. 1998 | Nov. 1998 | Dec. 1998 |
| Jan. 1999 | Feb. 1999 | Mar. 1999 |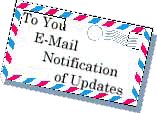 AL'S NEWS & NOTES

ON RAILWAY PHILATELY


Volume 4 …………… PRICE $1.00 (10 ISSUES FOR $8.00)………………. Number 1 April 1, 1999

Dear Fellow Rail Philatelist:

NO FOOLIN': Time reallk (oops-looks like I have a y2k problem) does fly (now it's fixed!) when you are having fun - it has been 31 months since I mailed the first copy of this newsletter and my alphabetical train stamp lists. I like to think I've made quite a bit of progress since then; your continued favorable comments inspire me and the orders are greatly appreciated. Thank you! And as far as being Y2K compliant, I won't know until early next year. How about you?

A RED DOT ISN'T THE END: Several of you have indicated you would like to continue to receive my newsletter and pricelists even though, for a variety of reasons, you haven't sent an order in the past 10 months. Joe Corry e-mailed this moving request: "I'm one of those with a red dot on the February issue and I fully understand why. However, why don't you set a price such as $5 or $10 a year for those of us who enjoy reading your informative stamp information as well as your diary of the road journeys. I do intend eventually to get hopping on my stamps but ... Anyway, for those of us intrigued by your journalistic flair, why don't you think about covering your expenses plus a little for the road until we meet whatever annual minimum you find is appropriate." That's a good idea, hence the addition to the masthead. Since it costs just over $1.00 to print and mail each issue, a subscription fee of $8.00 will allow those of you who receive a RED DOT on your mailing label to receive the next 10 issues while partially paying the freight.

TRAINS 1999: Billed as the first world stamp exhibition devoted entirely to railways, TRAINS 1999 will be held in conjunction with London's Stamp 99 show at the Wembley Exhibition Center April 15-18. The show will feature all classes of competitive philately from traditional to postal history, thematics to aerophilately, youth to literature, but all entries will have a railway theme. There will also be special invited displays including the only railway thematic exhibit ever to win an international large gold medal. Stanley Gibbons, the British Railway Philatelic Group and the British Philatelic Trust are jointly sponsoring the exhibition. I have made plans to attend as a buyer and spectator, not as a seller or exhibitor. I am looking forward to examining all the exhibits and to finding many railway philatelic treasures to add to my inventory for offer in future editions of my pricelists. I'm also looking forward to meeting fellow members of the Railway Philatelic Group and hopefully finding a good source for railway letter stamps. If there is anything special you would like for me to find for you, drop me a line or e-mail.

STANLEY GIBBONS COLLECT RAILWAYS ON STAMPS: Rumor has it that the long awaited new Stanley Gibbons catalog will be released at the London train show. If so, I plan to pick up a number of copies. If you want a copy, let me know quickly via snail or e-mail so I can save ample space in my luggage. The price will be about $35, but don't send any money until you hear from me.

USPS "CELEBRATE THE CENTURY EXPRESS": LINN'S STAMP NEWS (March 8,1999 p.2) reports that "a rolling history exhibit on stamps", an AMTRAK Genesis locomotive specially painted to resemble a manila envelope covered with stamps and cancels with 3 or 4 cars will spend the next 18 months touring 42 states starting in Tampa, FL March 11. They didn't say but I assume there will be special cancels and covers for each of the stops much like the Freedom Train tour in 1975-6. This is the first I have heard of this. I'll provide more details when I get them.

MARCH TRAVEL:

There was no rail activity the whole way from Colorado Springs to Laramie, WY although the snow and fog between Cheyenne and Laramie, may have hidden a couple trains while I struggled to keep my van on the road on my way to Ogden, UT. But there was plenty of activity after that - 30 trains between Laramie, and Green River plus scanner reports of a 4 car derailment in Rawlins at 680 and the crossover - I couldn't see any evidence when I went by there. During my dinner at the Embers in Green River 7:45-8:30 PM, there were 3 WB Stackpacks, 2 WB Autoracks and a GM, an EB Autorack and Stackpack, a Trona train into the yard and one waiting to leave WB, the usual GP-38 working a string of Trona cars and another that pulled 15 loads from the TOFC loading yard and took them East - not a bad dinner show and the steak and pineapple shake were also good. Got to my motel room just in time to watch a "Trains Unlimited" segment on bridges and tunnels as I logged my finances and typed this. The only activity in the Green River yard at 7:30 AM Friday morning was a huge cloud of diesel fumes as 3 guys worked on an SP SD-45 on the service track - there were 14 locomotives in the area where there were none the evening before. While I ate breakfast things picked up - an EB GM and a Stackpack and a WB Cargill grain train came thru, a special vehicle started unloading 4 double stack cars left in the TOFC yard and putting the containers on trailers and a GP-38 pulled a string of trona cars from the repair shops. An EB TOFC was coming down the hill as I left town at 8:30. There were a couple trains in the Evanston, WY yard as I drove by, then nothing until I encountered a string of 10 locomotives running light EB near Devils Slide -power must have been building up in Ogden from more WB than EB traffic. Since I was early, I stopped at the Riverdale yard but there wasn't much happening there either - one pair of "Geeps" doing some flat switching. Got to Union Station about noon and unloaded. After setting up, I joined a tour group of school kids to go thru the "ARTRAIN" (more on it next month). Union Station is not only a beautiful historic building as I have reported previously (NL 1-7), but it has a great restaurant - the "Union Grill" - I had a delicious Cajun salmon pasta salad that was more than even I could finish. Although the show ran until 9 PM Friday night, I still got there too early Saturday morning so I walked around the outside of Union Station. On the same track as the "ARTRAIN" were Utah Railway Alco C420 #401 (ex-Santa Fe #9823), two Air Force boxcars, a formerly brightly painted Union Pacific "Golden Spike Centennial" passenger car that hadn't aged well, an Air Force DAFX-31 "Strategic Air Command" car, a Utah Central GE 44 Ton Diesel and bay window caboose, two Wilson refrigerator cars and a US Army 50 Ton Davenport Diesel. There were three small derelict steam locos near a building across the yard as well as the locomotives and cabeese on permanent display south of the station. Saturday evening the Hostlers had another fine banquet with great prime rib and an excellent speaker. John Eldridge gave an informative talk on building the Transcontinental RR with particular emphasis on the crucial role the Chinese workers played. He also displayed numerous Central Pacific artifacts gathered while walking the original right of way from Promontory, UT to Wells, NV. The Hostlers Model RR Festival turned out to be a good show in all respects as usual. On the way home, saw an EB GM and WB Autorack pass each other (and me) at Echo among the 6 trains between Ogden, UT and Evanston, WY. Saw another 5 WB and 2 EB during dinner in Green River plus the usual GP-38 working a string of Trona cars. 7:30 AM Monday morning three locos were pulling into the service tracks as I pulled up, making 15 locos in the area where none had been the night before. That probably indicates 5 or 6 trains had terminated in Green River over the past 12 hours. A Toyota forklift brought 4 loads of metal parts from the car shops and dumped them noisily into a scrap bin during the half hour I spent on the walkway over the yard. The 3 WB and 2 EB trains I saw looked much like the HO models I had watched all weekend as they ascended/ descended the hill and rounded the curves. A Trackmobile with idler car (a flat car with two concrete slabs for ballast) pulled 6 Trona cars into the shops promptly at 8 AM. The 4 empty stackpack cars I had seen unloaded Friday were still sitting in the TOFC yard. The UP has their 160 room crew hotel and beanery for sale in Green River. Not an attractive building but functional - if interested, call Baker Realty. I had a good day sight seeing with 40 trains between Green River and Laramie, plus another 5 at Cheyenne while I ate my McDonald's Cajun Chicken sandwich (a mistake I won't repeat!). Scanner talk across Wyoming mostly concerned a UP mechanics truck which had been misplaced between Cheyenne and Columbus, NE. It turned out to be stuck in a snow storm in Russell, KS (it doesn't take much to amuse me!). There also were 6 coal trains between Denver and COS plus a 2-unit Denver Lite Rail so it was a 50+ train day! The UP coal train at Greenland had 2 locos on the point, 2 in the middle and 2 on the rear in contrast to BNSF practice of 3 on the point and 2 pushers for the climb up Monument Hill. As I passed the Air Force Academy I heard "Track Warning Mile Post 62.3" repeated twice but no one on the radios seemed to take notice. I'll have to find out what that was all about one of these days. My Kansas City, MO - Rochester, NY - Manchester, NH started with 300 miles of bad road - snow and ice made for a sporting drive. Fortunately, most of the trailer trucks not already in the ditch had pulled off the road so only idiots like me and a couple snow plows were still traveling. The van's rearend tried to lead a few times - the worst took about 4 or 5 swings back and forth before I regained control. Good thing I had the road to myself. I really overworked my Guardian Angel today! Learned later that they closed I-70 behind me and hundreds of people were stranded in western Kansas by the storm! And only two trains the whole way from COS to KC with nothing of note on the scanner all day. Saw 6 trains in 15 minutes at Santa Fe Junction on my way into the show Saturday, including AMTRAK #4 "The Southwest Chief" EB with Genesis Locos #90, 20, 74 & 3 elephant-style, a baggage car, 9 Superliners and 13 express boxcars! From 5 - 7 PM Santa Fe Junction was almost as slow as the show (another on my "DO NOT RETURN" list but I expected that) - only 14 trains of all types including a WB Gateway Western going into the UP yard. After 7:30 Mass Sunday morning, I got my Hardee's "2 for $2.00" Bacon, Egg & Cheese Biscuits, juice and coffee and headed to Santa Fe Junction again to watch trains for an hour or so before I could get into the show - 10 trains of all types (No AMTRAK) but nothing of note. Only saw a couple Conrail and CSX trains Monday between St. Louis, MO and Rochester, NY but I had other concerns. I had been hearing a noise from the rear end intermittently coming across Ohio and the noise was really bad when I stopped for dinner in Erie, PA so I decided to look for a mechanic. Where have all the "service" stations gone? All 4 of the major oil company "stations" at the exit I got off were just convenience stores with gas pumps - no "service". When I asked the Shell attendant where I could find a mechanic he said "Probably at WalMart at the next exit west". Got to that exit but didn't see WalMart so I asked a tow truck driver who happened to be parked there. He said "I don't think Wal Mart has any mechanics but there is a Firestone at the bottom of the hill". Fortunately they were still open (it was already 6:30 PM). After a quick test drive, Mike, the Firestone mechanic said "It doesn't sound good" and put it one the rack and pulled the right rear wheel. He poked and probed but couldn't see or feel anything obviously wrong. He asked where I was headed and suggested it might be a wheel bearing that could go at anytime or last forever so get it checked in Rochester if I made it that far (another 160 miles). They didn't charge me anything for the service or advice. If I had been smart (and less frugal) I would have gotten a motel room in Erie but it was already to late to cancel my reservation in Rochester, NY without paying so I put my trust in the Lord and the burden on my Guardian Angel again. It was a stressful, noisy drive Rochester but I made it by 9:45 PM. After calling Norm Wright and my wife, I unloaded the van - 65 trips back and forth over a 4 foot snowdrift that got slipperier each trip. My legs and back both told me not to do that again! Had that done by 11 PM, then checked & answered my e-mail and into bed by Midnight. Up at 6 AM to get to the nearest Toyota dealer by 7 AM. At 8:30 they confirmed what I expected - I needed a new wheel bearing which they didn't have but could get in tomorrow. Also could use some front brakes. I gave them the go ahead and caught their shuttle back to my motel to work on the "A - B lists" and meet with Norm Wright. Norm and I had a great day talking and working on train stamps, then Norm, his wife Florence and I had an enjoyable dinner at the Cartwright Inn where the leg of lamb was very good! There was no activity in the former Buffalo, Rochester and Pittsburgh yard next to my motel all day - just a string of loaded Pittsburgh & Shawmut coal cars which disappeared between 5 & 7 PM while we were at dinner! Did see a couple locals (one with Genesse & Wyoming MP15DC #46 (I've got it on a postcard!), the other a black "Geep" lettered "BP") come and go Wednesday while working on my pricelists and waiting for the van to be repaired. Caught the shuttle to the Toyota dealer a little after 4 PM but had to wait to get my van because the guy assigned to bring it around couldn't disarm the alarm system so the service manager had to bring it. Got back to the motel at 4:45 and loaded all but the 3 boxes I was still working on. When I went to go to dinner, I couldn't disarm the alarm system either! When I clicked the usual button the doors locked or unlocked - they hadn't done that before. Tried everything I could think of including calling the Toyota dealership but they were no help. Evidently the mechanic reprogrammed the alarm to the way it should work. When I went back out, I clicked as I approached the car, it peeped twice as the doors unlocked. Even tho the light was still blinking, I tried to start it and it worked! Under the old system it was armed and wouldn't start while blinking. Now I have to hustle out because it re-arms itself a few seconds after I remove the key. Had dinner at Jay's Diner which Florence had recommended. The Irish in me had to have the corned beef & cabbage special on St. Patty's Day. While the extra time in Rochester was unwanted, it was at least productive - in the two days, I completed the "A" list and all but Belgium in the Bs plus redoing my order form and info page and duct taping a few magazine boxes in need of repair. Preparing a list requires a complete physical inventory of all my stock for that letter plus the data entry and packaging & pricing of recently acquired items so it isn't a simple computer task. Got an early start Thursday and hoped to see a few trains since the thruway parallels the old New York Central main line all the way to Albany (actually crosses it at least 6 times). Only saw one WB TOFC (the detector report said "332 axles, 50 MPH, no defects"). According to the scanner talk, they had some problems near Syracuse - a train had gone into emergency on track 1 and the conductor was walking the train trying to locate the problem while they also had a speed restriction on track 2 because of a broken angle bar at MP 278. Went thru Troy, NY to see my alma mater, Rensselaer Polytechnic Institute, - they have added some buildings in the past 40 years but the original copper-sulphate roofed ones are just as I remembered them. Took the scenic route from Troy thru Bennington and Brattleboro, VT and saw lots of traditional New England architecture including a covered bridge or two! Got to Concord, NH about 2 PM and restudied my maps while having a late lunch at McD's. Looks like they have torn up most of the railroad yard in Concord but there was a green & yellow New England Southern GP-9 #503 with a couple cars on a siding along with CONRAIL GP-35 #566. Instead of turning south to Manchester, I kept going East to Maine. At Portsmouth, the northbound ramp to I-95 was closed because a lumber truck had taken the turn too fast and shifted its load all over the on ramp. I had to go south one exit and then come back North. I thought "That will put a crimp in the rush hour" - in fact, they were still working on the clean-up when I came by 2 1/2 hours later! Went to Kennebunkport, ME to the Seashore Trolley Museum. It was closed for the season and they locked the gift shop just as I drove up at 4:30. Undeterred, I spent almost an hour tramping around in the mud and blustery wind looking at all the trolleys stored outside. The museum is bigger than I expected and has a great collection of electric urban and interurban items. I assume the streetcars in the covered carbarns are in better condition than those I had access to. Somewhere there is the New Orleans "Streetcar Named Desire" (US #2062, 3002 & 3186n) but I didn't see it. Actually, the first day ceremony for the streetcar block of 4 (#2059-62) was held at the museum Oct. 8, 1983. I have over 40 different cachets in my personal collection but only have the following in quantities sufficient to offer here: Fleetwood Set of 4 @ $6.00 & Block of 4 @ $2.50; Artcraft, Artmaster, Cachet Craft, House of Farnum, Tudor House & Assn. of RR Museums blocks @ $2.00 each. Maine seems like a strange place for such an intriguing museum. It was started in July 1939 by 6 young men lead by Theodore F. Santarelli de Brosch who ran it for 50 years. They bought 1900 vintage streetcar #31 from the nearby Biddleford & Saco RR - it is still preserved on the premises but I couldn't see it either. I came up I-95 because I was in a hurry but I took US 1 back down so I could see the ocean and other aspects of Maine ambiance and charm. Most of the restaurants and inns were still closed for the season. With ME and NH, I have now set foot in all 50 states and spent a night or so in all but a couple ( look for the "Al slept here" signs the next time you travel - Ha!). That was my primary motivation for making such a long trip. Friday morning I saw a Guilford (former Maine Central) Geep switching some cars among the huge old textile mills along the river in Manchester. Then I had a snowy 112 mile drive North to see the Mt. Washington Cog Railway (US #2463, Tanzania #659 & 667) but came up 5 miles short. They don't maintain the road in winter and even with all-wheel drive my heavy load and low clearance made it too risky and I wasn't dressed for a 10 mile winter hike. I did get to see Franconia Notch, the "Old Man of the Mountain" (US #1068 -NO TRAIN) and Crawford Notch and quite a few skiers but no moose in spite of all the warning signs. Speaking of signs, the "Common sense for all" signs along the highway don't seem to apply to the state government - how can you justify having (and advertising) state liquor stores in turnpike rest areas while promoting "Don't drink and drive"? I drove 30 miles East to North Conway where I walked around the Conway Scenic Railway (No stamps but I have 12 different postcards @ 4 for $1.00. They have an ornate, brightly painted 100 year old station but it too was closed for the season. The 4 stall roundhouse was also closed but a variety of steam and diesel locos sat on the storage tracks. There was a collection of 10 or so cabeese from various New England railroads as well as a good selection of well-maintained passenger cars for the tourist trains. On my way back to Manchester, I was surprised to see a "Railroad Yard" sign as I came thru Meredith so I had to stop. The Winnipesaukee & Pemigewasset Valley RR wasn't listed in my AAA tour book but it certainly exists. The yard contained 3 Budd RDC (Rail Diesel Cars), 3 old passenger cars, a GE 44 ton loco 4 cabeese and a box car. Incidentally, the Lake Winnipesaukee RPO is a boat RPO, not a train one. Got back to Manchester a little after 1 PM and used the loading dock to unload - not easy from a low van. Left about 3:30, stopped at STAPLES for supplies (more tape) and worked on this until 5 when I went to an early dinner at the APPLEBEE's across the street. I didn't expect the Manchester show to be a financial success but I did get to meet a long-time new issue customer who drove up from Massachusetts and a NH mail customer so overall the trip was a social & cultural success. Came across southern New York State in the snow but there was no rail activity to be seen or heard on the old ERIE mainline. Saw two CONRAIL autoracks in Cleveland and two Chicago Elevated Cars on flatbeds at an Indiana Turnpike service area. Tuesday was great train watching in Nebraska. A couple BNSF crews had "died" (run out of legal working time) waiting to get into the Lincoln yard so three trains were stacked up East of town as the dispatchers taxied new crews out. There were six more trains in the yard and nine coal trains (4 EB loads) between Seward and Grand Island. Then 24 UP trains of all types between there and North Platte. Two sets of SDs were working the humps and another pair flat switched the Intermodal yard while I ate my Wendy's dinner. A string of 9 locos ran light EB while 3 WB I had seen earlier came into the yard. There were about 100 locos at the loco repair facilities including most of the SP derelicts and "hanger queens" that used to be at Roseville, CA. I counted nine trains waiting to go East including a BNSF coal drag at the refueling racks plus five trains waiting to go West. As I was leaving the area I heard a scanner report "Did you pick up those two "foamers"? (The railroader's disparaging term for us railfans). "Yes, a former employee and his Dad, a retired railroader" came the reply. Passed another seven EB trains as I drove into the setting sun - almost 70 trains in one day! Not bad at all.

STAMP OF THE MONTH: Since I'm going to London, it seems appropriate to feature Richard Guarente's favorite stamps: Great Britain #904-8. The se-tenant strip of 5 makes an excellent train.
RAIL FACTS AND FEATS: The Union Pacific reportedly ran 160 trains on Jan. 30, 1999 as recorded by the AEI reader at Beck, NE, 78 EB and 82 WB. That is a new record and averages out to one train every 9 minutes. Incidentally, you can find UP locomotives on Cook Islands #861, Isle of Man #514-8, Nevis # 216 & 217, St. Vincent Gren. Bequia #1 and Tuvulu-Nukulaelae #5.
RAIL THOUGHT OF THE MONTH: "This vehicle stops at all railroad crossings" - an OPERATION LIFESAVER bumper sticker. A reminder to us all in light of the AMTRAK tragedy.
May all your signals be green,

AL PETERSON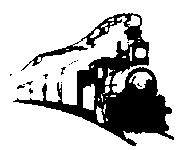 THE RAIL PHILATELIST

P.O. Box 25505
Colorado Springs, CO 80936
1-800-807-RAIL access code RR
http://www.railphilatelist.com
railphilatelist@aol.com

APR 24 LIVINGSTON RAILROAD FAIR DEPOT CENTER LIVINGSTON, MT
APR 25 HELENA RAILROAD FAIR CIVIC CENTER HELENA, MT
News & Notes Back Issues
| Oct. 1996 | Nov. 1996 | Dec. 1996 |
| Jan. 1997 | Feb. 1997 | Mar. 1997 | Apr. 1997 | May 1997 | June 1997 |
| July 1997 | Aug. 1997 | Sept. 1997 | Oct. 1997 | Nov. 1997 | Dec. 1997 |
| Jan. 1998 | Feb. 1998 | Mar. 1998 | Apr. 1998 | May 1998 | June 1998 |
| July 1998 | Aug. 1998 | Sept. 1998 | Oct. 1998 | Nov. 1998 | Dec. 1998 |
| Jan. 1999 | Feb. 1999 | Mar. 1999 |

Please send us your comments, questions & orders.
railphilatelist@aol.com
(719) 591-2341
The Rail Philatelist
P.O. Box 25505
Colorado Springs, CO 80936
Orders Only : (800) 807-RAIL Access Code RR
email ordering information

---
| Listinfo | A B C D E F G H I J K L M N OPQ R Sa Se-u Sw T U VWXYZ | New Issues | Specials |

| HOME | Belgium | China | Denmark | France | Germany | NEWSLETTER | SHOWS | EXHIBIT |


| Cinderellas | Disney | Great Britain Railway Letter Stamps | Leaders of the World | Luxury Trains | Thomas |


| Event Covers | 19 Century Covers | Express Covers | Freedom Train | RPOs | Unusual Covers |


| RR Coins | Rail Magazines | Packets | RR Paper | Showcards | Stock Certificates. | Mail Bid Sale |


Copyright (c) THE RAIL PHILATELIST