The Rail Philatelist Arrival Track - New Issues
| | | |
| --- | --- | --- |
| | Ignore (price/purchase) buttons unless you first pick up a shopping basket (available above only for frames and Java-Script enabled browsers, Netscape version 3 and up and Internet Explorer version 3 and up), otherwise use Email to order as before - RAILPHIL@aol.com. If you encounter problems let the Web Master know, for more shopping basket information try ? or for more on email ordering. You can click on colored item numbers to view picture - use your browser back button to return from the picture. | |
The Rail Philatelist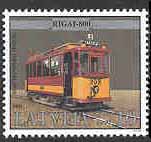 Keep your railway stamp collection up to date - join my NEW ISSUE SERVICE!
A $10.00 deposit gets you started. I don't claim to be the cheapest or the fastest but I am the best because I provide the most comprehensive and complete service, customized to YOUR specific needs and requests and my prices are competitive. If you only want steam locomotives, I only send sets and singles that include steam locos! If you want everything except Disney, you get everything except Disney! If you don't want souvenir sheets, you get stamps only! I have over two dozen satisfied current customers with these and other limitations to their new issue standing orders.
I have spent the last 20+ years searching for the ultimate railway new issue service and have concluded that no other single source provides comprehensive coverage. Therefore I get my new issues from several reliable sources and still find I have to order items in the after-market to provide the comprehensive coverage my customers are entitled to and have come to rely on. If you aren't satisfied with your present service, do some comparison shopping-give my NEW ISSUE SERVICE a try. If you don't have a NEW ISSUE SERVICE, NOW is the time to start while I still have a few openings available. I look forward to helping YOU build YOUR collection!
My service works like this: YOU send a $10.00 deposit and instructions on what railway items you want or don't want (i.e. everything including locos, rolling stock, bridges, stations, railway personnel, etc. on stamps, souvenir sheets, miniature sheets, booklets, postal cards, FDCs, etc or some subset of the above). After I receive YOUR instructions, I send YOU all the current items that meet YOUR criteria ON APPROVAL via Certified Mail. YOU select the items YOU wish to add to YOUR collection and return the rest via Certified Mail along with your payment. New issue shipments are made about every 60-90 days or whenever $50-$100 worth of relevant items have accumulated (postage costs are too high for small shipments). YOU can cancel or change YOUR criteria and limitations at any time - so give me a try!
Here are some of the NEW ISSUES I'll be sending to my customers in the next mailing (most are still available for order from here also). New issue subscribers receive these items at slightly lower prices so check out my service.
click on item name for photo
please use your browser back or return button to return from photo
ARRIVAL TRACK - JULY NEW ISSUES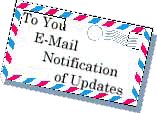 NOTE: Not all new issues get listed here - only those left after my new issue standing orders are filled get listed. First Day Covers are also available for most of these issues.
Note : No other Discounts Applicable. New Issues are already at Low Prices.

Please send us your comments, questions & orders.
RAILPHIL@aol.com
(719) 591-2341
The Rail Philatelist
P.O. Box 25505
Colorado Springs, CO 80936
Orders Only : (800) 807-RAIL Access Code RR
email ordering information
Or use the shopping basket above for orders.
shopping basket ordering information
---
Webmaster LJP Please mail me your comments ljp@collectors-mall.com
Collectors-Mall 1180 York Avenue Cañon City, CO 81212-8612 719-275-7530
Copyright © LJP