The Rail Philatelist August 1999 Newsletter
The Rail Philatelist

News & Notes Back Issues
| Oct. 1996 | Nov. 1996 | Dec. 1996 |
| Jan. 1997 | Feb. 1997 | Mar. 1997 | Apr. 1997 | May 1997 | June 1997 |
| July 1997 | Aug. 1997 | Sept. 1997 | Oct. 1997 | Nov. 1997 | Dec. 1997 |
| Jan. 1998 | Feb. 1998 | Mar. 1998 | Apr. 1998 | May 1998 | June 1998 |
| July 1998 | Aug. 1998 | Sept. 1998 | Oct. 1998 | Nov. 1998 | Dec. 1998 |
| Jan. 1999 | Feb. 1999 | Mar. 1999 | Apr. 1999 | May 1999 | June 1999 |
| July 1999 |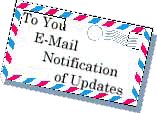 AL'S NEWS & NOTES

ON RAILWAY PHILATELY


Volume 4 …………… PRICE $1.00 (10 ISSUES FOR $8.00)………………. Number 5 August 1, 1999

Dear Fellow Rail Philatelist:

Thanks to all of you who made the past 3 months my best mail order sales quarter ever and for getting July started off so well too! Even my Denver shows did well in July! I attribute much of the increase to my staying home to get new material worked up. An over-abundance of new issues contributed somewhat also. On the flip side, it was my worst show sales quarter ever even tho the Railfair 99 show was my best train show ever. My Montana show trip was the only other in the quarter. Can't make show sales if you don't do shows. Then, again, you can't make mail order sales if you don't stay home and fill orders. And you don't make either show or mail order sales if you don't get new material worked up. As much as I love the show travel and chasing trains, I am determined to cut back to just 10 show trips next year for a better balance between shows & mail order. I know I've over-done the travel in the past. Thanks for your patience and continued support.

LIBRARY COLLECTIONS: We have all heard numerous bad stories about the inaccessibility of valuable stamp collections donated to libraries and museums. I am not aware of any train stamp collections in such institutions but I do have personal experience with two RAILROADIANA collections donated to libraries with excellent results:

1. Vander Maas Post Card Collection. My late customer, John P. Vander Maas, donated his extensive railroad postcard collection to the Special Collections Department of the University of Iowa Libraries in Iowa City, IA. John was justifiably proud of the way the library staff cataloged and handled the thousands of postcards he collected over a lifetime. I was fortunate to see some of the collection during a luncheon visit with John and the library directors a few years ago. Author H. Roger Grant has published several interesting books using train post cards from the collection.

2. Merrill Streamliner Ephemera Collection. Current customer Les Merrill donated his extensive collection of streamliner timetables, baggage labels, advertising brochures and other ephemera to the Huntington Library in Pasadena, CA several years ago. I spent two pleasure filled days a couple years ago in the beautiful surroundings of The Huntington researching baggage labels in the Merrill collection. Some items from the collection have been featured in calendars put out for the library the past couple years, much to Les's delight (and many others, I am sure).

Both John and Les strongly encouraged me to consider their respective institutions when the time comes to give up collecting. My baggage label collection would certainly complement Les's collection but I would like to do a book on them first. As for my railroad book collection, I am leaning toward the Robert Richardson Library of the Colorado Railroad Museum but haven't made any specific arrangements as yet. I feel the stamp and cover collections probably should go with my inventory so some other collector can enjoy them as I have. Which raises the question: "If I feel that way for the stamps and covers, why not for the books and baggage labels (and other cinderellas)?" At present, I don't have an answer for that one. What arrangements have you made for your collections? I am always buying if that is the route you choose.

SACRAMENTO Railfair 99: Whew! Talk about a railfan's dream. Railfair 99 had everything packed into it's 10 day run. As the official program states "The heart of Railfair 99 is a gathering of historic locomotives and cars from dozens of museums, individuals and railroads to supplement the California State Railroad Museum's permanent collections. This never-to-be-duplicated assemblage tells the story of the railroads, from their origins in England through their expansion across the continent to become the engine of industrialization and a transforming force in American culture." I only spent a short time there but I managed to see most of the equipment on display including a tour of AMTRAK Superliner Sightseerer Lounge #33032 with the dual swivel-chairs in the observation lounge. There I also learned that OPERATION REDBLOCK is a railroad employee program to prevent alcohol and substance abuse. There were more steam engines puffing in one place than I had ever seen (except in some old photos) - I thought Sue might have to fumigate my clothes before I could enter our non-smoking room! Here is a list of the equipment on display as listed in the official program: "John Bull", a 1940's replica of the 1831 Camden & Amboy 4-2-0 steam loco; an 1863 horse streetcar; "John Molson", a replica of one of Canada's first 2-2-2 steam locos; "De Arend", a replica of an early Dutch 2-2-2 steam loco; "Best Friend of Charleston", another replica of a famous early 0-4-0 steam loco; "Eureka", 4-4-0 steam loco #4 of the Eureka & Palisade RR in Nevada; Southern Pacific RR Passenger Combine #1010; Hawaii Railway 2-4-2 steam loco #5; Tucson, Cornelia & Gila Bend RR Motorcar #401; Santa Maria Valley RR Railbus #9; Hetch Hetchy Railway Motorcar #19; a replica of a Mt. Tamalpais Gravity Car; Sierra Railway Co. Model T Inspection Car #8; Sierra RR 2-8-0 steam loco #28; Filmore & Western 0-4-0T H.K. Porter industrial steam loco "Sespe"; Virginia & Truckee 2-4-0 steam loco #21 "J.W. Bowker"; Bear Harbor Lumber Co. 0-4-0T #1 "Gypsy"; "Virginia City", a former Great Northern "Oriental Limited" Pullman sleeping, lounge and observation car; Elk River Mill & Lumber Co. 0-4-0T "Falk"; Phenix Marble Co. #1 2-truck Heisler steam loco; Sumpter Valley RR #3 2-truck Heisler; Graham County RR #1925 3-truck Shay steam loco; Mattole Lumber Co. #1 0-4-0T; Kiso Forest Ry #6 0-4-2T; Mt. Emily Lumber Co. #1 3-truck Shay; Union Pacific 4-6-6-4 "Challenger" steam loco #3985; UP 4-8-4 Northern #844; Western Pacific RR GP20 diesel #2001; "Silver Lariat", former California Zephyr "Vista-dome" coach lounge; UP E-9A & B diesel passenger locos; Santa Fe 4-8-4 #3751; Southern Pacific 4-8-4 "Daylight" #4449; SP GP9 #5623; Southern Pacific 4-6-2 #2467; UP SD90 MAC diesel loco; Burlington Northern Santa Fe C44-9W diesel; AMTRAK "Talgo" high speed passenger train; Thomas the Tank Engine 0-6-0T; and the entire large collection of the California Railroad Museum. In addition to all the equipment on hand, there were several different demonstrations scheduled throughout each day (such as an SP crane lifting a 50 ton industrial diesel loco) as well as various exhibitions and excursions and a host of railroad vendors hocking their wares and services. There was a special Railfair 99 cancel and peal & stick cachet available that I saw from some of my customers but I didn't manage to get any there (Thanks to Bill Senkus for sending me a set for my collection!) I can see why some guys were there all 10 days. I was thrilled to have been a part of it for even a short time!

TRAVEL NOTES: I didn't get to report on a few interesting rail events from my Montana show trip the end of April. During the Livingston show I covered my tables for a couple hours and went on the Livingston Rebuild Center tour. It was fascinating seeing all the locomotives in various stages of assembly and disassembly. The LRC is housed in the former Northern Pacific shops. One of the buildings which dates from the 1890's still has a wooden beamed ceiling. The machine shops can make or repair any mechanical part needed. They were also working on restoring a passenger coach - the exterior was being painted in western murals by employees who also were amateur artists. Speaking of art, the LRC uses a western silhouette such as a bison or bronco on their lease units to indicate which have Global Positioning Satellite (GPS) terminals. They use the GPS to track where the locomotives are twice a day since they can't rely on the railroads to report the miles used accurately. They also had a BNSF SD-40 fresh out of the paint shops in the Heritage II colors - I think our guide said the paint jobs cost about $100,000! (No wonder I recently saw loco #3108 still in the old black Illinois Central scheme of about 30 years ago). During my stop in the Laurel, MT yards on the way up, I noticed a couple over-turned covered hoppers at the East end of the yard. On my return Monday morning, I got there as they were positioning the Industrial Brownhoist "Big Hook" to get them back on track. I watched for about an hour but they were making slow progress and I had 700 miles to go so I didn't get to see them actually get either car back on track. On my way South, on the Dunmore siding near the Little Big Horn battlefield, I passed the BNSF's "Trough-Train" - a mile-long set of 18 cars with13 articulated sections that carry more coal than the usual 110 40 foot cars in a coal train. I didn't do any shows in May but I did see the "Boeing train", a single loco with a couple airframe cars and two flat cars with 737 fuselages on them, on my way back from ROMPEX in Denver where I also bought a few items for these lists. Since our 34th wedding anniversary fell during Railfair 99, Sue went along even though she isn't much interested in long car trips nor in train/stamp shows. She reads, naps, colors and cuts out materials for her fall kindergarten classes while I drive, listen to the scanner and watch for trains. But I also make adjustments to my usually long travel days to accommodate her needs and interests so my usual two day trip takes three or more. The trip to Sacramento started well with six trains on the Joint Line between Colorado Springs and Denver and 36 more Union Pacific (UP) between Cheyenne and Green River, WY including eight during dinner at the Embers counting the usual SD-35 pair performing switching service and one Hi-Railer working the repair shop. There were three more trains in Echo Canyon but none in Weber Canyon this trip. The next day I saw 16 trains between Salt Lake City, UT and Elko, NV including AMTRAK #5, the WB "California Zephyr" stopped behind a grain train on Main 1 just east of Elko about 12:15PM. It had a UP GE Dash 44 freight loco on the point, followed by two AMTRAK Genesis locos, two baggage cars, eight Superliners, a private passenger car, and two express boxcars. I heard on the scanner later that #5 didn't leave Elko until 1:55 PM and I think I heard it blow thru Reno about 9:15 as Sue and I were out walking so there were probably more than a few upset passengers aboard. Meanwhile I was happy to have seen another four trains between Elko and Winnemuca plus three more on the old SP by my 6 PM arrival in Reno. There was a UP freight just starting the climb up to Donner Summit as we left Reno and a scanner call from an anxious helper crew at Truckee waiting for "their next victim" but nothing else until Roseville where the new UP yard was open and filled with cars and several trains. The new "Jerry Davis" yard covers 915 acres with 55 classification tracks, 8 receiving and 8 departure tracks and is designed to handle about 2000 cars a day. The old east yard is all gone and they have even rerouted the mainline near the station. They had just poured new concrete station platforms so I couldn't walk down as close to the engine repair shops as I normally do. The station agent confirmed that yesterday's "Zephyr" was about 9 hours late and that today's EB #6 was due in 40 minutes. I was tempted to wait but I had planned to take Sue to MARINE WORLD in Vallejo for the afternoon so we headed West hoping to run into it along the way. Which we did as it crossed the freeway coming into Sacramento - nothing remarkable in the consist so I was glad I hadn't waited in Roseville. Just one train at Davis on our way back to Sacramento but I did pick up a couple train books for my library during our marathon tour of the Vacaville Factory Outlet Malls while serving as Sue's pack mule (actually she doesn't buy much - she just does a lot of looking!). After getting Sue settled in our room at the Governors Inn, I caught the shuttle downtown to check out the show venue and then toured Railfair 99 as noted above. There was a six car AMTRAK CALIFORNIA at the station when the shuttle stopped there on the way back and all kinds of passenger equipment including the UP's colorful E-9 powered excursion train replete with five "Domeliner" cars were visible from the I-5 viaduct over the old Southern Pacific yard and shop area both coming and going. Made a couple small sales during the 8 - 10 PM set-up and had a very good sales day Friday plus I managed to buy a couple luggage labels I hadn't seen before! And AMTRAK #5 pulled into the station only an hour late as the shuttle was taking us back to the hotel tired but happy. Saturday was a little slower but over all it was the best train show I have ever done thanks primarily to several mail order customers, some of whom came from as far as Ohio and Kentucky. The best story, however, was the visit with Jerry Lindelef and his wife - he had a heart transplant in April and was thrilled to be able to make it to Railfair 99! Stay healthy Jerry! Sunday, after a short visit to the Roseville yards, we made a side trip to Napa to see the Napa Valley Wine Train (not to ride it or buy wine) - it looked pretty much like the advertising and models I've seen (but a little dingier - I didn't see any service facilities). After we checked into our Mill Valley Holiday Inn Express just north of San Francisco, we drove up and around Mt. Tamalpais, walked for a couple hours through the majestic redwood groves in Muir Woods National Monument and walked some more on the beach. Monday we drove north on the giant slalom course they call California Highway #1 and walked barefoot on a couple beaches along the way. Didn't make it the whole way up to Fort Bragg to see the California Western "Skunk Train" - maybe another time. Tuesday we stopped at the Cordelia Junction Antique Mall just East of the I-680 & I-80 junction where I've found some great train books in the past but just a couple locomotive shaped Avon & whiskey bottles that didn't interest me this time. After a visit to Crown books where I got a couple more books for my collection and a parting visit to the Roseville yards where I only saw a couple trains, we went over Donner Pass to Reno where I had reserved a special AAA package at the Reno Hilton - the $138 price included $50 show tickets for two, a $50 dinner for two and a fancy room (at $38 for the room it was cheaper than Motel 6 and a lot nicer). And I hit a 1000 quarter spin on the "Wheel of Fortune" slot machine - first time I ever left a Nevada city with more money than I started with after paying room and board! The highlight of the trip from Reno to Ogden was seeing UP #844 and #3985 and their beautiful passenger train resting in the Elko, NV yard on their way home from Railfair 99. The train consisted of Northern 4-8-4 #844, a water car in Armour Yellow, Challenger 4-6-6-4 #3985, another water car, Express Boxcar #24336 used as a supply/support car, Baggage car #904304 Art Lockman, Photo Car #209 Howard Fogg, Coach #5468 Katy Flyer, Sound Recording/Baggage Car #5714 Pony Express, Dome Coach #7015 Challenger, Coach #5486 City of Salina, Dome Diner #8004 Colorado Eagle, Coach #5480 Sunshine Special, Diner #4808 City of Los Angeles, Dome Diner #7011 Missouri River Eagle, Coach #5473 Portland Rose, Power/HEP Car #UPP208, Dome Coach #7001 Columbine, Coach #5483 Texas Eagle, Sleeper #314 Columbia River, Dome Lounge #9009 City of San Francisco, and Business Car Arden. Lots of trains between Ogden and home but nothing of note. Even more trains between home and Omaha on the way to the St. Paul, MN NMRA show. There were several huge piles of wood ties between North Platte and Cozad, NE (famous for being on the 100th meridian). Just east of Cozad, I passed the concrete tie-laying train still working at 6:30 PM - I guess they work as long as there is daylight. I had planned to spend a couple hours at Stamps n' Stuff in Des Moines, IA Thursday morning buying more items for the IJKL lists but because of the heat and humidity Jerry didn't unload his van between his Minneapolis and Chicago stamp shows so there wasn't much to see in the shop. I was disappointed but consoled myself in a huge two story Barnes & Noble where I found several train books I hadn't seen including a new one ALL ABOARD! Images from the Golden Age of Rail Travel by Lynn Johnson & Michael O'Leary. It contains some great images of luggage stickers (baggage labels) including several that I have never seen before! Unfortunately they over-enlarge some small labels and reduce some large labels without any indication that they have done so. Some of their captions are also incorrect but it was still a bargain at $16.95! Setup at the St. Paul Civic Centre was a nightmare. I got there at 3:15 PM and sat in line for an hour before I got to the loading dock. Then I had to hoist all my stuff up onto the loading dock (all102 boxes!) where the union workers loaded it onto carts to take it to my booth #576. They took off with the first load while I was still hoisting stuff up. A half hour later they came back because they couldn't find the booth. The supervisor went with them to find the booth while I waited with the rest of my stuff. When they finally came back, we loaded another cart and took it and my cart back to my booth area which was as far from the loading dock as you could get. When I got there, I was shocked to find my stuff piled on the floor but no booth - no tables, no backdrop, no sign, no nothing - not even any light - it was the black hole of Calcutta! They unloaded the rest of my stuff there while I went to find out what was going on. At the check in booth, there was another dealer ranting about the lack of lights in the black hole - turned out his booth was next to where mine was supposed to be. When I got my turn, Dottie Finch, the NMRA exhibitor coordinator said "You're not in booth 576, we moved you to booth 404 yesterday". I said "That won't work. The program says booth 576. I sent postcards to my customers saying booth 576. They'll think I didn't show up if I'm not at 576. Besides 404 isn't the corner booth I paid for." After walking back and checking out booth 404 which at least had light, I made the decision to stay with 576. A half hour later, no one had come to bring tables, etc. so I went to booth 404 and dragged my three tables back to 576. About the time I finished that, they showed up to put up the backdrop and side rails. Another half hour of moving boxes around in the heat & humidity just to get the tables arranged had me exhausted as well as frustrated so I gave up and left without getting my booth set up. On my way out a dealer friend from Texas said he had a couple lights I could borrow if I could get electricity. Things didn't look a whole lot better Friday morning but I had the booth set up the way I wanted it by 9 AM. About then the overall show coordinator stopped by and said "We have several well lighted spaces available upstairs. We'll move all your stuff up there if you want us to." I thanked him but said I needed to stay where my customers thought I'd be. When he asked if there was anything they could do for me I said "Get me some light". He said he could get me electricity if I had my own fixtures. I said I did but "How much for the electricity?" (They usually charge $35-$50 if you order it in advance and another $30 or so if you wait until setup time). He said it would be free so I said get it hooked up and went to Tony to borrow his lamps. Turned out he had the lamps but no bulbs. I went across the room to a dealer I had never met, K & D Hobbies, who had a bank of six lamps and asked if they had a couple bulbs they could spare. They graciously loaned me two and I was in business thanks to the help of others! Sales at the show were disappointing compared to most other NMRA shows I've done - the show was so big that I was lost way in back. Maybe I should have let them change my booth. On the other hand, my new issue customer, Tony De Rosa, found me in 576 about 10 AM Friday morning and we had a good chat about his days running a rail detector car for the Great Northern Railway. His old 8 mm movies taken throughout the GN system have been turned into a series of videos by Pentrax. I would have missed him if I'd moved - some things are better than money! And having electricity allowed me to plug in my computer and work on this and the IJ lists at the show Sunday. Move out went relatively smoothly for me: my booth was packed up by 5, had a loading dock pass by 5:15 and got a parking spot where I could wheel my stuff down the ramp to the van which saved a bunch of extra handling and time. On my way out at 6:25 PM, there were about 50 vehicles waiting to get to the loading dock - about twice the number I faced on Thursday! The 26th was a great train watching day - 95 from Council Bluffs, IA to Colorado Springs. The concrete tie train had only progressed about 10 miles east so the equipment and crew trains were still tying up the Cozad sidings. A welded rail train at Patton, west of North Platte had all the EB "Hotshots" standing, waiting to get thru. Looks like the BNSF has adopted the UP"s two locos on the point, one on the rear for some of their Colorado coal trains. That's all I can squeeze in this month.

STAMP OF THE MONTH: The United States set of 5 famous passenger trains to be issued at the American Philatelic Society's STAMPSHOW 99 in Cleveland, OH August 26 seems like the appropriate choice for this month. The attached copy from the postal bulletin gives more details of the various forms the stamps will be issued in. I will be in Cleveland and hope to buy a supply of the various formats issued as well as producing a few first day covers using some blank Keith Fay cachets I have in stock for four of the five trains - not sure what I'll do for the 20th Century Limited.

RAIL THOUGHT OF THE MONTH: "I wanted to go in the worst way. I did - I rode AMTRAK!" Linda DuVal in a 6/13/99 Colorado Springs Gazette newspaper article "Amtrak's service is not on track" detailing her train trip to Glenwood Springs and back. (ED: To be fair, the trip going seemed almost ideal. The trip back was 5 hours late and the AMTRAK staff were surly and less than accommodating according to her account. Overall, I don't think it was as bad as she tried to make it sound - but then again, I'm a RAILFAN.)

RAIL FACTS AND FEATS: JA follows up on the July Rail Facts and Feats asking "Did you know that the Roman chariot wheel span was based on the width of two horses rear ends?" Nuff said!

May all your signals be green,

AL PETERSON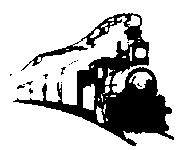 THE RAIL PHILATELIST

P.O. Box 25505
Colorado Springs, CO 80936
1-800-807-RAIL access code RR
http://www.railphilatelist.com
railphilatelist@aol.com

AUG 26-9 APS STAMPSHOW 99 CONVENTION CENTER CLEVELAND, OH
News & Notes Back Issues
| Oct. 1996 | Nov. 1996 | Dec. 1996 |
| Jan. 1997 | Feb. 1997 | Mar. 1997 | Apr. 1997 | May 1997 | June 1997 |
| July 1997 | Aug. 1997 | Sept. 1997 | Oct. 1997 | Nov. 1997 | Dec. 1997 |
| Jan. 1998 | Feb. 1998 | Mar. 1998 | Apr. 1998 | May 1998 | June 1998 |
| July 1998 | Aug. 1998 | Sept. 1998 | Oct. 1998 | Nov. 1998 | Dec. 1998 |
| Jan. 1999 | Feb. 1999 | Mar. 1999 | Apr. 1999 | May 1999 | June 1999 |
| July 1999 |

Please send us your comments, questions & orders.
railphilatelist@aol.com
(719) 591-2341
The Rail Philatelist
P.O. Box 25505
Colorado Springs, CO 80936
Orders Only : (800) 807-RAIL Access Code RR
email ordering information

---
| Listinfo | A B C D E F G H I J K L M N OPQ R Sa Se-u Sw T U VWXYZ | New Issues | Specials |

| HOME | Belgium | China | Denmark | France | Germany | NEWSLETTER | SHOWS | EXHIBIT |


| Cinderellas | Disney | Great Britain Railway Letter Stamps | Leaders of the World | Luxury Trains | Thomas |


| Event Covers | 19 Century Covers | Express Covers | Freedom Train | RPOs | Unusual Covers |


| RR Coins | Rail Magazines | Packets | RR Paper | Showcards | Stock Certificates. | Mail Bid Sale |


Copyright (c) THE RAIL PHILATELIST