The Rail Philatelist
News & Notes Back Issues
| Oct. 1996 | Nov. 1996 | Dec. 1996 |
| Jan. 1997 | Feb. 1997 | Mar. 1997 | Apr. 1997 | May 1997 | June 1997 |
| July 1997 | Aug. 1997 | Sept. 1997 | Oct. 1997 | Nov. 1997 | Dec. 1997 |
| Jan. 1998 | Feb. 1998 | Mar. 1998 | Apr. 1998 | May 1998 | June 1998 |
| July 1998 | Aug. 1998 | Sept. 1998 | Oct. 1998 | Nov. 1998 | Dec. 1998 |
| Jan. 1999 | Feb. 1999 | Mar. 1999 | Apr. 1999 | May 1999 | June 1999 |
| July 1999 | Aug. 1999 | Sept. 1999 | Oct. 1999 | Nov. 1999 | Dec. 1999 |
| Jan. 2000 | Feb. 2000 | Mar. 2000 | Apr. 2000 | May 2000 | June 2000 |
| July 2000 | Aug. 2000 | Sept. 2000 | Oct. 2000 | Nov. 2000 | Dec. 2000 |
| Jan. 2001| Feb. 2001 | Mar. 2001 | Apr. 2001 | May. 2001 | June. 2001 |
| July 2001 | Aug. 2001 | Sept. 2001 | Oct. 2001 |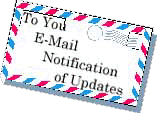 AL'S RAILINGS-
NEWS
&

NOTES

ON RAILWAY PHILATELY
Volume 7 Number 2
................

PRICE $1.50 (10 ISSUES FOR $12.00)

...............

November 1, 2001

Dear Fellow Rail Philatelist:

Everything seems to take longer these days. While I consciously delayed the "C-D" lists until after SUNPEX 2001 Nov. 10-11 because I planned to spend a couple days going thru Jim Demsey's (A&D Stamps & Coins) back stock on the way home, I didn't realize it would take me until the 20th to get it done! I added about $3000 to my inventory including several items on these lists so I hope it was worth the wait. Unfortunately, I didn't get a large pile of new Danish parcel stamps worked up as planned so they'll have to wait 10 months. Response to my "A-B" lists has been a little slower than I hoped. But I was heartened to receive this message from a good customer in Australia "Given the events of last month and your intention to donate to the cause, I'd like to add a small gesture of my own. You usually give me a 10% discount on my orders. Donate that on my behalf and add $100.00". In troubled times, we need more friends like that! I still hope to be able to send a six figure check (four plus two decimal places) to the relief effort by month's end so get those orders in.

SCOTT CATALOG PRICES: Is it just my imagination or do most of the prices for common stamps go down with each new Scott catalog? Sure, some prices go up because of scarcity, but I believe that the bulk of prices trend down over time because of the way Scott (Amos Press) does their pricing. Since they created a stir several years ago by switching to a "retail price", collectors have still not accepted Scott prices as retail; they expect to buy at a discount from Scott. As one potential new customer scrawled across an otherwise blank order form "I don't buy at Scott minus 10%". Meaning he wants an even bigger discount which I presume he will find elsewhere. And that is where the vicious circle of declining prices comes in. Scott bases much of their pricing on dealer pricelists and the scarcer items from auction realizations. Auction prices continue to soar. However if dealers have to sell common items at 10-30% below the Scott catalog price, their pricelists reflect that. Then when Scott uses dealer pricelists to set prices the following year, most dealer prices are lower and the catalog prices go lower. This "death spiral" continues until sets (or singles) reach about $1.00 in value. Most dealers don't handle stamps selling for less than $1.00, so Scott doesn't have sufficient data on them to further reduce the prices. For each new edition of my alphabetical lists, I seem to have to lower many more prices than I raise. The collectors' response to Scott's pricing policies is causing the bulk of their collections to depreciate in value rather than appreciate. How can we reverse this trend before our collections are worthless?

OCTOBER TRAVEL: When I sign up for show travel, usually about a year in advance, it seems like the thing to do but the closer the show time gets the less enthusiastic I am. Mostly because I never seem to catch up - there are always a million things to do before I leave on a trip and I seem to only get 1/4 million of them done. That leaves 3/4 million to do when I get back plus all the stuff that comes in while I'm gone. That was particularly true this month for my two week Houston - Las Vegas train show trip. The train watching started slow with just a NB coal empty at Pinon, CO with just one loco on the point and one on the rear, then another north of Trinidad with three locos on the point. I was hoping to see AMTRAK on Raton Pass since my Colorado Midland NRHS newsletter reported they are now running about 25 express boxes and Roadrailers between Chicago and Albuquerque because of all the mail not going by airplane since September 11. But I was too late, it was already south of Raton as I heard on the scanner as I turned east for Amarillo. All I saw at Raton was a string of empty Santa Fe coal hoppers on the north side. Most often I don't really understand railroad operations: There was an EB coal train and a WB coal empty stopped at Texline about 3:00 PM CDT but no other trains for 50 miles on either side that I saw or heard from, so why were those trains just sitting there? (It wasn't time for "beans" and I don't think there is a good eatery in Texline anyway - my dealer friend John Miskulin, who works for BNSF, suggested it might be crew rest). There was lots of activity at Dalhart, TX: in addition to a pair of blonde BNSF GP-30s switching a string of oil tank cars, the UP (former Rock Island, then SP GOLDEN STATE line) yard was jam packed. All the tracks seemed to be filled, a WB autorack had the main line, another autorack and a manifest were waiting to go east and another WB could be seen about a mile back up the line from the east end. The other tracks were clogged with cars waiting to be switched by a geep still in SP black and red sitting on a siding. Just as I got to Dumas, TX, a NB coal empty lead by BNSF #8914 hit the grade crossing ahead of me - it never bothers me to get stopped by a train. There was a green BN wide-vision caboose and two Heritage geeps sitting at the yard office in Dumas but nothing else until Amarillo except the spectacular bridge over the Canadian River that always impresses me out there in the middle of nowhere. After grabbing a take-out Fish & More at Long John Silver's, I headed for my spot at the BN-SF junction in Amarillo. I passed over a WB coal empty leaving the old Denver & Fort Worth (nee Burlington, then Burlington Northern, now BNSF) yard while a blonde geep worked a string of cars and got to my spot in front of Maywood Unit #4 where an EB stackpack was waiting for a signal, probably having stopped for the WB coal empty that just came thru the junction. A pair of green geeps was also backing a string of cars into the old Santa Fe yard. In the 90 minutes I parked there, a steady parade of trains entertained me: six EB (all stackpacks and TOFCs), five WB (including two manifests into the old SF yard) plus four Warbonnets running light and a manifest both waiting to join the parade east as I left. Also an EB manifest on the old D &TW clogged the junction for a few minutes and a pair of geeps was visible from time to time working the west end of the yard. When I left at 7 PM, the EB manifest was at the refueling facility on the east edge of Amarillo with an EB Intermodal stopped about a mile ahead of it for a meet with a WB Intermodal highballing into town. Met a NB manifest in the dark at Clarendon. As I picked my way thru some construction in Memphis, TX I heard the dispatcher say "BNSF 4406 at Estelline proceed to West Memphis from Estelline after BNSF 4187 clears last named location." (or something to that effect). That told me I had at least two trains ahead of me. About five miles down the road I saw a "FRED" - Flashing Rear End Device (or EFD - Electronic Flashing Device as I heard someone in the Amarillo BNSF yard calling it) and gradually passed an EB Intermodal lead by BNSF #4187. I saw the lights of the other train in the "hole" at Estelline but it was too far from the highway at that point to tell what type of train it was (probably a coal empty since I hadn't seen any). South of Childress, I saw the headlights of a train but it wasn't coming toward me - it was the distributed power loco on the rear of a coal train. It took me about 10 minutes to get from the rear loco to the lead power at 70 mph so it must have been doing about 60! Saw another unidentified WB south of Quanah and a WB Intermodal highballing a few miles north of Wichita Falls where I stopped for the night. Heard the horns from at least four trains blowing their way thru town while I typed this but couldn't see them from my motel room.

On the road before 7 AM. Caught up with an EB manifest highballing in the fog a short time later, then met a WB Intermodal just a couple miles later slowing for the meet. The fog had lifted enough at I-35W milepost 55 in Ft. Worth for me to see some blue and yellow Geeps marked FWWR (Fort Worth Western Railroad [?] which runs the Tarantula Express tourist train on the old Texas & Pacific) and two black with white "South Orient" locos, all at an engine service facility. Saw several strings of freight cars near downtown but couldn't see either end to determine whether they were trains stopped or just cars stored on sidings. I did see a SB BNSF coal train and two UP manifests stopped waiting to cross the old T & P main just south of downtown Ft. Worth. Passed a stopped SB UP manifest near Ennis on the old SP Ennis-Corsicana Sub. And I passed over another stopped UP manifest on the Will Clayton Parkway in Humble, TX (Houston suburb) less than a mile from the show site. I was appalled when I got to the Humble Civic Arena - there was a roof but no walls to the building and, even worse, there was a puddle of water at my booth location from the previous night's rain! No wonder most of the Texas dealers didn't sign up for the show. Fortunately, I was able to move to a dry booth in the center of the facility. At least I had a concrete floor, the area for the model railroad layouts was dirt! It started raining about the time I began unloading and was a torrential downpour for most of the next 18 hours, including several tornado warnings for the area. I debated just keeping everything in my van but unloaded all the boxes on the tables, not putting anything on the floor as I normally do during setup. Then I stayed around long enough to make sure my booth wasn't taking on water and covered everything with plastic just in case. The UP manifest was still sitting where I saw it two hours earlier. A customer who works for UP explained that's the lightly traveled line between Houston and Shreveport, LA (about six trains a day) and they are short of crews "because the young guys think railroading should be a Monday thru Thursday job - they won't work weekends". I spent a mostly sleepless night listening to the heavy rain pelting my motel window. Thankfully, it all worked out - the UP manifest was gone at 8 AM and all my stuff was still dry although the covers had all blown off and there was water half way up the aisle toward my booth. Some of the dealers on the edges weren't so lucky but no one suffered any substantial damage. The booth holder next to me didn't show up so I was able to spread out on six tables rather than my usual three. I was amazed how many people showed up for the 11 AM opening as the rain started to let up. Turned out to be the best train show I've ever done in Houston - sales were double those of my less than stellar January 1999 show at the George Brown Center (The extra space may have helped contribute to my success). None of my mail order customers from the area showed up but I had several interesting visitors. Arnie Pritzlaff, an old friend from the Midwest Railway Historical Society that created a lot of railway event covers over the years, who has now retired to the Houston area, and his son stopped by as did a stamp dealer I met via computer. A couple months ago I received an email from PAYPAL saying I had received payment for a Cuban cover listed on eBay. Since I didn't have anything for sale on eBay (still don't!) I emailed the sender that he had the wrong email address. When it happened again a week later, I checked further and found the seller uses trainstamp@aol.com. I have trainstamps@aol.com as one of my backup email addresses. So I emailed him to see what train stamps he had. Turns out he doesn't have any train stamps, mostly just Cuban covers which he sells only on eBay. So why "trainstamp@aol.com", I asked. He evidently worked for an Intermodal company before and is a railfan, so his kids suggested the email address. We had a nice talk about the stamp business and he also gave me directions to St. Martha's Catholic Church in Kirkwood, which I would never have found on my own. Another visitor has been an avid reader of my newsletter travelogues on the web so we had a good time reviewing some of his (and my) favorite train spots and restaurants. The load out went smoothly without the usual Houston heat and humidity and I made a short 40 mile drive from the northeast part of Houston to the west side so I could avoid the Monday morning traffic.

Maybe I should have gone just a little further west or, at least, have stayed at a motel on the North side of I-10 - it took me more time to get out of the motel parking lot and go east 100 yards for the U-turn to I-10 west than it did for me to have breakfast at Cracker Barrel! But I was on my way by 8 AM. It was a disappointing trip most of the day. I heard the dispatcher talking to three or four trains between Houston and San Antonio, including one with a broken rear end device, but didn't see anything until I met an EB stackpack at Sequin, just east of San Antonio. There I passed over an EB autorack and a manifest waiting to go west (or they may have been on the north-south Laredo-San Antonio line). From San Antonio, I took US 90, rather than I-10, since it follows the old SP SUNSET ROUTE although not as closely as US 30 follows the UP across Nebraska and Wyoming. For two hours, the only rail activity I saw was several rusting Howe truss bridges, three stackpack cars on a siding at Cline, and a track gang also working at Cline. I caught up with a WB manifest slowing to a stop on the East side of Del Rio. As I watched the tracks to my left, I evidently missed a right turn sign for US90 but I found the Del Rio station that a couple customers in Houston told me to be sure to see. An EB manifest started up from in front of the station with its horn blasting. As it pulled slowly across the grade crossing, the WB came thru at speed. The City of Del Rio has refurbished the old SP station as a transportation center. A beautiful brick building in the classic style, not particularly ornate, but functional and certainly worth preserving. Thinking I had been on US 90 when I turned into the station, I turned left upon leaving and a couple minutes later found myself at the Mexican border. Making a quick U-turn just before the entry checkpoint, I fully expected the Border Patrol to be following me as I went back looking for US 90 west. Finding the turn I missed, I stopped for a 99c McDonald's Grilled Onion Doubleburger to go and headed west. There is a beautiful six span truss bridge over the Amistad reservoir that would have been even better with a train on it, but no such luck. I did see the WB manifest again briefly as I left the Immigration Control checkpoint 35 miles west of Del Rio. There was a string of about 100 gondolas on a siding 55 miles west of Del Rio and another such just west of Dryden - I guess UP needs storage space for unused freight cars more than they need passing sidings on the SUNSET ROUTE . A few miles past Sanderson, I got my hopes up when I saw some stackpacks ahead but it turned out to be a string of about a dozen stackpacks and TOFCs on a siding (probably with a bad order car among them). At Langtry, I passed a welding truck backing down the rails, probably to a crossing where he could get off and out of the way of the WB manifest, but I didn't hear anything on the scanner. In fact, the scanner was mostly silent from San Antonio on except for a bunch of chatter in Spanish at Del Rio. I was looking at some work equipment on a short siding at Marathon, when an EB Intermodal came roaring by. A couple minutes later, I caught up with a WB Intermodal pulling out of a siding and onto the mainline. About 15 miles further on, I met an EB loaded ballast train with six locos pulling into a siding (all the other trains today had three locos). At Marfa, I met a local with two locos backing onto a string of cars either making a pickup or rejoining the rest of its train after making a setout. There was also a group of track equipment working at Lobo. At 7 PM as I pulled into my motel in Van Horn, TX (over 650 miles from Houston) I heard the first Defect Detector report of the day, coming from milepost 731 ten miles to my south. My motel room had a view of the old Texas & Pacific line but there wasn't any activity the first few hours. I did pick up another Defect Detector report at 8:41 with only 8 axles so it must have been a pair of locos running light (maybe the two from Marfa?). Not as good a train day as I had hoped, but, in retrospect, maybe my expectations were too high. The TRAINS "Map of the Month" showing traffic density on the Union Pacific lines indicates just over 20 trains a day on the SUNSET ROUTE between Houston &Spofford (40 miles east of Del Rio) and only 15 from there to Sierra Blanca (milepost 737 just west of where I stopped for the night). I saw just three trains in over four hours on the more heavily traveled portion but heard of another three or four that weren't visible from the road - if I had seen them I would have been a little ahead of the one per hour average. On the less dense route, I saw 40% (six of 15) of the day's traffic in five hours (21% of the time) so I guess I shouldn't complain. Of course, I saw ZERO on the old T&P in three plus hours and it is supposed to have 15 a day also. And I didn't see AMTRAK but thats because it runs on alternate days and Monday isn't the day for this stretch of the SUNSET ROUTE. Although as a customer in Houston told me, the SUNSET LIMITED often runs 8-12 hours late so there was a chance I might see it. A wag pointed out "AMTRAK schedules should be viewed only as rough estimates. Any resemblance between the schedule and actual times is purely coincidental." Would I recommend the US 90 route? Well, there clearly is no chance of seeing trains from I-10 between San Antonio and Van Horn so six trains is better than none! But if I really wanted train action, I would have probably been better off retracing my path to Amarillo, and following the BNSF thru Clovis, NM to Belen with a stop in Vaughn where the UP GOLDEN STATE ROUTE goes under the BNSF main, then I-40 from Albuquerque west. I had never traveled US 90 so I had to do it at least once. There sure isn't much in west Texas, only the hardiest survive out here. The white late afternoon sky, probably from dust the high winds kicked up, reminded me of scenes from the James Dean movie "GIANT" I ushered as a teenager. It was hot enough in mid October - I wouldn't want to try it in the summer!

The parade past my window started just before midnight with a WB manifest, followed 40 minutes later by a WB Intermodal, 40 minutes later by an EB Intermodal, a WB stackpack 40 minutes after that (2 AM) and an EB Intermodal at 2:30. There may have been more but I was finally asleep. I was surprisingly alert when I awoke at 6:04 AM considering I had just a little over three hours sleep so instead of rolling over I got up and started my morning routine, including some stretches, sit-ups and pushups. It was a nippy morning, just 40 degrees according to the defect detector at milepost 738.2 that also reported "298 axles. No defects." just before an EB stackpack raced by in the 7:05 AM darkness. As I sipped my free morning coffee, the motel desk clerk said there hadn't been many trains during the day on Sunday and Monday, but there were plenty running at night (She lives about 70 feet from the tracks on the other side of town). Van Horn is just 3 miles east of the Central/Mountain time zone line so I set my watch back an hour and drove west as the sky started to lighten up behind me. The block signals were all red WB and green EB so I wasn't surprised when I met another EB stackpack just west of Sierra Blanca, where the old T&P and SUNSET ROUTE join. I was surprised to see a large pile of containers and some loaded double stack cars on a spur north and a couple strings of empty ballast cars on the wye tracks. (The latter are probably remnants of the T&P since they aren't shown in the SP "Eastern Region Timetable" I had with me for reference). Saw another EB stackpack about 20 miles east of El Paso. The large Alfalfa yard just east of El Paso seemed jammed but it was too far south of I-10 to pick out many details as I rolled west. There was an EB manifest and stackpacks waiting to go each way plus several locos at the refueling facilities as I passed the downtown yard and a WB manifest rolling slowly at the West edge of town as I stopped for breakfast at Cracker Barrel. I-10 and the railroad diverge just west of El Paso and get back together about 70 miles later at Akela Flats, NM where the action was hot and heavy with an EB stackpack passing an EB Pandrol Jackson rail grinding train sitting on the siding. A few miles further another EB stackpack was in the Carne siding having just been passed by a WB I could see racing across the desert in front of me. I didn't seem to be gaining on it at 70 mph so I bumped it up to the 75 mph limit. Finally caught up with the grain train as it slowed for Deming. I had planned to spend an hour in Deming finishing the USA TODAY and watching trains. A BNSF branch from Belen meets the UP in Deming and most of the yard tracks and facilities are former Santa Fe. There was a string of loaded UP coal cars on the exchange tracks but no BNSF locos. After circling the yard I pulled into a spot near the UP mainline just as the grain train rolled to a stop on the siding. A few minutes later, an EB stackpack roared by (actually 10 autoracks and 88 stackpacks). Once it was by, the grain train pulled out of the siding and headed west. Deciding that meant there wasn't anything else coming quickly, I decided to head west too. Shortly after passing the grain train, I met another EB stackpack highballing at Gage. At the Separ siding, there was a Cotton Belt (St. Louis Southwestern - SSW) geep in faded SP colors with a fresh Armour yellow number plate displaying 1956 in red. A few miles further on I met an EB manifest as it passed a WB coal train, then nothing for over 100 miles. As I came down from the rock formations just west of Benson, AZ, I found myself side-by-side with a WB manifest. On the other side of Benson, I met two EB stackpacks but evidently missed a third train since I heard the dispatcher giving someone a track warrant "after three eastbounds". Just west of Tucson I met an EB manifest followed shortly by an EB stackpack. At Picacho, I saw a string of empty double stack cars which I thought might be stored until I realized they were the tail end of a stackpack train on a siding with two CSX diesels on the point, evidently run-through power. At that point, the SUNSET ROUTE goes on west along I-8 while I-10 goes further north to Phoenix. With the early start and two time zone changes, I got to Phoenix about 3:30 PM so I spent a couple hours going thru stamps at Molnar's Stamp & Coin in Scottsdale. I spent all day Wednesday going thru more red boxes but only made it thru "I", about 136 of the 300 boxes. I had planned on spending two days there but, having found only $400 worth of train stamps in 10 hours, I decided to spend Thursday chasing trains in Arizona.(More on that next month). Still it was a good stop since I sold $125 of my stuff to a postcard dealer who stopped at the shop and got invited to one of his shows in January. I'll complete the alphabet when I do the January show.

TRAINS "Map of the Month": The November 2001 TRAINS magazine included an extremely useful map for my October and November travels. The "Map of the Month" featured the Union Pacific routes with the number of trains per day indicated. So when I saw four UP trains at Dalhart, TX while just passing thru on a line that handles only 16 per day, that was much better than I should have expected. Similarly, seeing six trains in less than an hour leaving Las Vegas on a line that handles 22 trains per day was also superb. Seeing six trains in Van Horn, TX in twelve hours on a line that carries 13 trains a day was just about right, as was seeing just two trains in about two hours between Sierra Blanca and El Paso on a line carrying about 27 trains per day. The four trains in El Paso were probably about right for a congested area with almost 40 trains a day. Seeing even one train on the Houston-Shreveport line that handles only six per day should probably count as a win - particularly considering the line was probably visible less than 15 minutes total the six times I crossed it!

RAIL FACTS AND FEATS: The last steam locomotive built in North America for service here was Norfolk & Western Class S1a 0-8-0 switcher #224, out-shopped from the Roanoke Works in December 1953. It worked until 1960 when steam was discontinued on the N&W. A couple steam locomotives built much later in China still serve on tourist lines in Iowa & Pennsylvania (the one on the Knox & Kane serves my birthplace, but I haven't ridden it yet).

RAIL THOUGHT OF THE MONTH: "My therapist recommended model trains." To keep me on track?

STAMP OF THE MONTH: When I received an email titled "UNUSUAL STAMP", I immediately took notice. No photo was attached but the description read "Subject: locomotive inside a depot/repair facility. Color: purple. Denomination: 42+28. Caption: Wiederaufbau. Country: Provinz Sachsen." Most of you probably immediately recognize it as Scott # 13NB3 from German Saxony. The writer was disappointed to learn it catalogs the Scott minimum of 20¢ although I told him I think it should be worth at least 50¢. This is one of at least three steam locomotive repair stamp designs: East Germany #164,197 & 334 and Japan #436 & 521B having similar designs. Are there others?

May all your signals be green,

AL PETERSON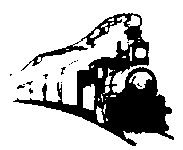 <![if !supportEmptyParas]> <![endif]>
<![if !supportEmptyParas]> <![endif]>
AL PETERSON
THE RAIL PHILATELIST
P. O. BOX 25505
COLORADO SPRINGS, CO 80936
<![if !supportEmptyParas]> <![endif]>
<![if!supportEmptyParas]> <![endif]>
<![if !supportEmptyParas]> <![endif]>
1-800-807-RAIL access code RR or 719-591-2341
http://www.railphilatelist.com/ or e-mail railphilatelist@aol.com
JOIN THE CASEY JONES RAILROAD UNIT OF THE AMERICAN TOPICAL ASSOCIATION
Dues $8.00. Contact Oliver Atchison, PO Box 31631, San Francisco, CA 94131