The Rail Philatelist
News & Notes Back Issues
| Oct. 1996 | Nov. 1996 | Dec. 1996 |
| Jan. 1997 | Feb. 1997 | Mar. 1997 | Apr. 1997 | May 1997 | June 1997 |
| July 1997 | Aug. 1997 | Sept. 1997 | Oct. 1997 | Nov. 1997 | Dec. 1997 |
| Jan. 1998 | Feb. 1998 | Mar. 1998 | Apr. 1998 | May 1998 | June 1998 |
| July 1998 | Aug. 1998 | Sept. 1998 | Oct. 1998 | Nov. 1998 | Dec. 1998 |
| Jan. 1999 | Feb. 1999 | Mar. 1999 | Apr. 1999 | May 1999 | June 1999 |
| July 1999 | Aug. 1999 | Sept. 1999 | Oct. 1999 | Nov. 1999 | Dec. 1999 |
| Jan. 2000 | Feb. 2000 | Mar. 2000 | Apr. 2000 | May 2000 | June 2000 |
| July 2000 | Aug. 2000 | Sept. 2000 | Oct. 2000 | Nov. 2000 | Dec. 2000 |
| Jan. 2001| Feb. 2001 | Mar. 2001 | Apr. 2001 | May. 2001 | June. 2001 |
| July 2001 | Aug. 2001 | Sept. 2001 | Oct. 2001 | Nov. 2001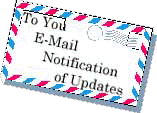 AL'S RAILINGS-
NEWS
&

NOTES

ON RAILWAY PHILATELY
Volume 7 Number 3
................

PRICE $1.50 (10 ISSUES FOR $12.00)

...............

December 1, 2001

Dear Fellow Rail Philatelist:

Thanks to all of you who ordered from the "A"-"B" lists (and especially to my two Australian customers who donated an extra $100.00 each in addition to their orders), I sent a six figure check (well over $1000.00) to the American Red Cross Disaster Relief Fund - I think they have their priorities straight now. Sue and I are taking three weeks to visit family in Ohio, Pennsylvania, and Nova Scotia over the Holidays so I won't get orders from these lists filled until mid-January nor will I get the January newsletter out before then. We wish you the Happiest of Holiday Seasons and a Healthy, Happy, Prosperous New Year!

STAMP COLLECTING FOR DUMMIES: When a potential customer responded to one of my web page Visitor Survey questions that "It lacked basic information for collectors", I emailed back he should get the new book STAMP COLLECTING FOR DUMMIES by Richard L. Sine, then I went out and bought a copy! After reading it, I think it was a good recommendation and I suggest you add it to your library also. It not only covers all the basics in an easily readable style, but it contains a useful glossary of philatelic terms and references to many valuable resources including some useful web sites (but not mine). While the organization doesn't flow smoothly for a front to back reading and there are a few minor errors and typos, all the essential information appears to be there (except mention of the National Stamp Dealers Assn.). This book may not be quite as essential as the computer books I've used from the series, but it certainly deserves a place on every stamp collectors bookshelf if, for no other reason, than to have available when questions arise from novice collectors. Available for $21.99 in the "How To/Collectibles" section of most bookstores.

WHAT'S IN A NAME?: Seeing a store in California named "SLEEP TRAIN" made me wonder how some businesses chose their names - I don't think "Sleep" and "Train" have any connection for baby boomers or generation X. Only an old timer would associate the clickity-clack of a train with a good nights sleep. I selected "THE RAIL PHILATELIST" 18 years ago because I thought it best described what I planned to do. "AL'S TRAIN STAMPS" wouldn't really indicate that I handle covers and cinderellas and might have implied I handled rubber stamps rather than postage stamps. I mentioned last month my encounter on ebay/PAYPAL with trainstamp@aol.com who doesn't handle any train stamps. I had also seen ads in LINN'S for "STAMPTRACKS" so when I went to BALPEX in September I was happy to see he had a booth. Unfortunately, he didn't have any train stamps either, just general foreign. So again, I asked "Why Stamptracks"? Because he does Lionel Trains as well as stamps. I'm always disappointed when the name deceives or misleads.

SUNPEX 2001: "Alls well that ends well." When I sent in the deposit for tables at SUNPEX 2001 in Sunnyvale, CA in early June, I should have checked my show calendar first. I was thinking that the Pomona, CA Great American Train Show was in December. Turned out to both be on Nov. 10-11. I'm down to ten shows or less and I still managed to schedule two on the same weekend! I hadn't heard from SUNPEX by mid-October but my bank showed they had cashed my check Sept. 9. Unfortunately, none of the paperwork had any addresses or telephone numbers or email addresses to contact them. Evidently, only the envelope had had an address and I had thrown that away. So I called Jim Demsey, dba A & D Stamps & Coins. He indicated that the club had had some problems but he thought they were doing the show and he would have someone call me. I never got a phone call but on Nov. 1 I got my packet from GATS showing where my table would be for the train show. That's the first I realized I had a problem. Should I go to Pomona where I knew there would be a show or go to Sunnyvale where there might be a show? Again, I called Jim Demsey and he got me the number for the bourse chairman. Fortunately, I got thru to him on the first try on Friday, Nov. 2 and he assured me that I had a booth (This was his first time and he didn't realize that dealers needed show contracts and notification of their table space, etc.). Now I definitely had a problem since I couldn't be two places at once (I often multi-process [do two or more things at once such as print from both computers while also filling an order] but always in the same location). I spent the weekend stewing over my dilemma, then decided on SUNPEX since I could also visit the Demsey's to go thru their back stock as mentioned last month, plus the Pomona show was going to be free for me while I'd lose my deposit for SUNPEX if I didn't show up. Glad I made that choice, not only because of all the stamps I bought in Walnut Creek, but more so because of all the stamps I sold at SUNPEX. Several good customers showed up and kept me busy both days. One even bought me dinner Saturday night at The Fish Market as we relived old times! I even sold an entire box of RPOs to the dealer next to me who plans to offer them on ebay - I'll monitor his progress and wish him well. So I hope they hold the show again next year! The train watching was good too as I'll detail next month.

OCTOBER TRAVEL CONTINUED: Sometimes things work out better than you have any right to expect. I left Phoenix, AZ at 8 AM after a light breakfast at Home Town Buffet (oatmeal, muffins, banana, juice and coffee). I've always been intrigued by the Apache Railway in Snowflake, AZ so instead of spending another day at Molnar's Stamp Shop I drove northeast to Snowflake, not sure what I'd find. About 10 miles southwest of Snowflake, I saw a big factory out in the middle of nowhere with a string of boxcars nearby. The sign at the entrance said "Abitibi Corporation - Snowflake Division". I drove in as close as I could without approaching the gate but couldn't see any rail activity so I left. A couple miles further on I saw another sign "Abitibi Corporation - The Apache Railway Company" so I had to turn in! There I was in one of those "Railroads you should model". Just outside the large three stall service building with small attached office were Alco RS-36s #700, 800 & 900 in bright green and white and the frame of another with remnants of the original red and white paint scheme (all the RS-36s are being cannibalized for parts). Alco C420 #81 was sitting at the closed south shop door and C424 #97 was at the open north shop door. As I reached the North end of the shop, I saw three locos on the East leg of the wye so I stopped to watch. They stopped and then headed west. I parked my car and took a quick walk to peek in the shop. #84 was on one shop track while two tank cars and a box car were being repaired on the other two tracks. Thinking the three locos had gone west to work the paper mill, I headed there too, taking up a position where I could see the string of boxcars but out of the way of all the truck traffic. When the locos didn't show up after a reasonable time, I went back east looking for them. They were coming east with a string of cars that had been between the mill and the wye. I'm always careful not to trespass on railroad property - if it is posted I stay out! But there weren't any signs on the dirt road past the shop area so I followed it over a crossing marked for three tracks that led to where the three locos were working. I parked off the side of the road and watched as #98,99 and 82 picked out three bad order cars (fluorescent orange tag!) and pushed them back to the shop area. Then they came back and put their 27 car train together - 23 boxcars, three covered hoppers and one tank car. Not surprisingly, about that time a railroad official showed up to see who I was and what I was doing. After I explained I was a "foamer', he was extremely helpful, explaining the railroads operations and answering all my questions. He said they attract railfans from all over the world. My timing was almost perfect since they are only working four days a week at present. The crew had been called at 10 AM - I got there about 11. They are using seven green and white Alco locos - the three C424s acquired from the Canadian Pacific (the 90s) have pug noses and the four C420s (the 80s) have longer low noses. One loco serves as the mill switcher (#83 today I guess). It does all the in plant switching and then puts the cars that are ready to go on an interchange track where the road locos pick them up as I had just seen. The paper mill is now using just recycled paper, no more wood products as it did originally back when it was Southwest Forest Products. The paper mill is about 95% of the business but they do have a few other online industries (a pig farm up the line gets 54 car unit trains of feed a couple times a year).There was a string of light blue SWF wood chip hoppers stored on a track between the shop and the wood chipper where six loaded BNSF wood chip cars sat. About 20 bulkhead flatcars are stored in a field off the tracks. As the train rolled slowly east over the in-motion scale (the Apache railway weighs everything in and out) about 12:30, I headed for Holbrook, figuring I could watch some BNSF action until the Apache got there. In Snowflake there were about 40 tank cars at an oil storage facility with a Trackmobile to move them within the fenced confines.

After getting a 99c "Big Mac" in Holbrook, I circled the area to find a good spot to watch trains and settled on a park on the West end of town even though a string of liquefied petroleum cars blocked the view of the main line. A shaded picnic table and a gentle breeze made it a good spot for lunch and reading my book while I waited for trains. At 2:23 I heard diesel horns in the distance. When nothing had appeared by 2:30, I decided to drive a little further east. As I got to my van, the string of tank cars started to move west, then stopped. When I got to the East end I found BNSF #8610 &3196 on the point and the Apache train entering the yard on the South side of the main where they dropped their 27 cars. The Apache locos then changed tracks and headed west where they backed onto a string of 49 cars on the interchange track and pulled them further west. They backed 22 cars into one yard track and the other 27 into another, then ran back east on a third track and stopped near where I had first seen them. While the Apache locos were doing their switching, a BNSF coal train and stackpack both came WB. When the Apache locos stopped, the BNSF locos pulled their string of 24 cars from the North side interchange track east on the mainline, then backed them into a siding on the south side just west of the Apache locos. That completed, the BNSF geeps pulled forward a couple hundred yards, set the brakes and went to lunch. The Apache locos then pulled forward and backed onto the string of cars left by the BNSF, pushing them even further west to couple with the string of 27 cars they had switched earlier. As I waited for the Apache train to depart, there was a steady stream of EB trains, one about every 10 minutes, - four stackpacks, a manifest and a hopper (coal empty) all raced by. Finally, at 4:53 the Apache train headed for home with #98 leading 51 cars (six woodchip hoppers, seven tank cars, the rest boxcars) - #82 led on the way in. Assuming the BNSF locos would take the Apache's 27 car train (and maybe the other 22 cars just switched also) east to Gallup when they returned, I headed west into the sunset. Met another EB stackpack 15 miles down the road and an EB manifest as I turned onto Old Route 66 to go thru downtown Winslow. I was disappointed to see that US 87 went under the tracks rather than over so there wasn't a good place to get a view of the Winslow yard. I did see wreck crane #100700 still in Santa Fe blue and yellow with "Amarillo" on the boom. The boom tender car was silver. A WB Intermodal came by as I admired the crane. There were about eight locos at the refueling racks and a pair of blonde geeps working a string of cars in the yard as I drove by plus a stopped EB stackpack and an EB hopper train pulling into the yard. I paced the WB Intermodal at 70 mph for several miles as we passed an EB manifest, a stackpack and a TOFC before I crossed over it as I-40 and the rails diverged. Saw the lights of another EB at Two Guns and the "FRED" and loco lights of a short train at Winona but couldn't tell whether it was picking up or setting out on the "Phoenix kick track". The Intermodal I paced came by at 7:05 PM as I got to my motel room. During the three plus hours I've been here, twelve trains have raced by, six each way -four TOFCs, three stackpacks, two manifests, an intermodal, an autorack and one with a long string of empty TOFC cars. AMTRAK's WB SOUTHWEST CHIEF just came by at 10: 43 PM about an hour late - four Genesis locos, one baggage, ten Superliners, eight express boxes and six Roadrailers. The Defect Detector at MP 336.2 reported "No defects. 104 axles" so I knew it was coming. The axle counts for the other trains this evening range from 194 to 356. It has been a great train day - now for some sleep - the train horns don't keep me awake.

I heard four more trains blow their way by before I fell asleep plus a couple more in the wee hours, but the parade really began when I awoke at 5:30 AM. Six west bounds - a TOFC, a stackpack, a manifest, two Intermodals, and another manifest. The manifests both had four locos on the point and two on the rear - the first had two California Amtrak F59Ps working their way west! And by the dawn's early light I saw that about thirty pieces of work equipment had arrayed themselves on the track before me. At 7:13 the EB SOUTHWEST CHIEF rolled by two hours late - four Genesis locos all in the new Acela paint scheme, a baggage, nine Superliners, eight express boxes and eleven Roadrailers. While I breakfasted at Village Inn, five more came by before I left at 8 AM: two EB TOFCs and three WB Intermodals. The 2-4-0 steam loco and log car are still on display near the downtown station which now sports a turquoise and cream paint scheme. Met an EB stackpack as I was leaving town and two more on the way to Williams. Also played tag with a WB Intermodal until we parted at Williams where the BNSF mainline goes quite a bit north of I-40. There was a manifest stopped in Ashfork on its way to Phoenix. At Seligman where the BNSF and I-40 get back together briefly, a WB manifest was stopped just east of town. As I crossed over the overpass to Old Route 66 I could see two more WB stopped further east. An EB stackpack was stopped just west of Seligman. About ten miles further west I caught up with a WB Intermodal. At Peach Springs I heard the dispatcher give a track warrant to an EB at Truxton seven miles ahead but by the time I got there I saw only a lonely geep sitting on the siding - the EB must have slipped past me behind the hills that obscure the track view. There was an EB manifest waiting on the main on the eastside of Kingman where a pair of geeps were also switching some cars at a factory. Met an EB manifest in downtown Kingman with three locos on the point and two about midway. Looks like the BNSF is experimenting with distributed power on its manifests. It was only 11 AM so I got lunch to go at Carl's Jr. and took the long way to Las Vegas via I-40 to Needles, CA and then US 95 straight north rather than US 93 over Hoover Dam. The route between Kingman and Needles is usually high density and today was no exception; a train about every ten miles. As I left Kingman I heard a maintenance worker ask the dispatcher for some time on main two just west of Kingman, but the dispatcher turned him down because "I have six westbounds to get through there before 2 PM" (probably the group I saw in Flagstaff when I first woke up that were stacked up at Seligman when I came thru there). Met an EB manifest (no distributed power) followed at ten mile intervals by a TOFC and a stackpack, then caught up with a WB TOFC that may have been my first train of the morning. There was an EB TOFC waiting at Needles and a stackpack rolling down the hill toward Needles as I turned north from I-40 to US 95. I probably could have taken the really long way and gone the whole way to Barstow and then up I-15 but that would have been an extra 140 miles. As it was, I checked in to my Las Vegas motel at 2 PM, relaxed for awhile and still got to the show site at 2:30. They usually don't let us start unloading until 3 PM but the doors were open so I unloaded and had my booth set up by 5 PM. Lost my allowance to the "Wheel of Fortune" at Boulder Station, then spent the rest of the evening typing this while watching the Arizona-Atlanta baseball play-off game.

Good thing I took the long way. With increased security at Hoover Dam, one dealer who came that way had to unload his entire vehicle while everything was searched. All sealed packages and shrink-wrapped boxes were torn open and inspected. The Las Vegas show was smaller than in past years. It started okay but by noon I was falling asleep watching the train video across the aisle. Sales were a little light on Saturday, but two good customers came back on Sunday after checking their collections so Sunday's sales equaled Saturdays, making the show about break-even. It was dark at 6 PM as I stopped for gas and got a "2 minute" Pizza Hut Personal Pan Pizza to go. I missed the small UP yard on the north edge of Las Vegas but saw the UP traffic jam. An EB manifest was stopped part way up the hill and an EB coal train was stopped at the top as a WB manifest rolled by. That just cleared when I passed under a string of empty double stack cars rolling EB. They were the tail end of an EB stackpack passing another WB manifest waiting in the hole. About 10 minutes later I met a WB autorack just before I-15 and the former Los Angeles & Salt Lake mainline diverge.

After a good nights rest in St. George, UT and breakfast at Denny's, I was on the road by 8:30 AM. I hadn't been in scanner range of a railroad for four hours and was in the middle of some beautiful rock formations near Eagle Canyon when I heard the dispatcher call to a work train that "The coal train is leaving the Skyline mine". I have no idea where either of them was - I didn't get near tracks for another 50 miles just west of Green River, UT (not to be confused with Green River, WY!) where the only thing I saw was a UP pickup truck rolling east on the rails. As I approached Grand Junction 100 miles later I heard the dispatcher giving a WB instructions for a pickup and shove of some cars into a spur at Agate. Again, I had no idea where Agate is. It doesn't show on any of my road maps. This is where employee timetables come in handy for railfanning. The railroads have names for all the sidings but they don't always correspond with the town and hamlet names on the road maps. I stopped in Grand Junction at a Wendy's with a good track view but nothing came by, so when I completed my late lunch-early dinner at 3 PM I rolled on east. As I left town, I heard the dispatcher ask an EB if he could be "in the clear in 40 minutes. #5 (AMTRAK's WB CALIFORNIA ZEPHYR) was just leaving Glenwood (Springs)". That meant I had at least two trains to look forward to. At DeBeque, I passed a long string of loaded older coal hoppers but no locomotives. At Parachute, I passed another string of loaded modern coal hoppers (JHMX reporting marks), again with no locos but with a FRED on the west end so UP must be staging its slow coal traffic for when traffic is light. Just east of Parachute, a new siding was partly complete with another mile or so of land graded. A string of about 20 ASHX covered hoppers was on the siding (I saw a few more later in Glenwood Springs). This is evidently the new American Soda soda ash facility that BNSF ran the first 54 car unit train from on July 19. Train runs with three locos on the point and two on the rear to Denver, where the rear locos drop off and the train heads south to Laredo and Beaumont, TX. At West Rifle, it looked like another new spur track had been added near the cement loading facility. All the tracks were full, mostly covered hoppers but a couple bulkhead flats with track sections, probably for the construction further west. Just east of Rifle I met #5 - two Genesis locos in the new Acela scheme, one baggage, eight Superliners, three Roadrailers and a privately-owned heavyweight observation car - green and gray but I didn't catch the name as it whizzed by me. The EB local with a short string of empty bulkhead flats was pulling from a siding about a mile further on. The sky turned threatening as I entered Glenwood Canyon in a light rain. The snow level was at 7,500 feet so the roads were sloppy as I crested 10,603 foot Vail Pass and it was snowing hard on the approach to the 11,112 foot elevation Eisenhower Tunnel. Roads were a little slick as I slid down to Georgetown but it was too dark to see the trains there. As I descended into Denver, I heard the dispatcher give a track warrant "from Palmer Lake to Littleton". Couldn't see any sign of helpers waiting at Big Lift, but I met the NB BNSF coal empty with two locos on the point and two on the rear just north of Castle Rock. That was the last train of a great railfanning trip.

RAIL FACTS AND FEATS: The first French railway was built by an Englishman, William Wilkinson (1744-1808) in 1778-9 at Indret at the mouth of the Loire River to serve a new ordnance factory. It was used until about 1800.

RAIL THOUGHT OF THE MONTH: "...If you want to do me a favor, When I lay me down to die, Just dig my grave beside the railroad, So I can hear the trains go by. So I can hear the trains go by." THE RAMBLER, A traditional American folksong.

STAMP OF THE MONTH: This 1959 set of 10 German TB seals may have been the inspiration for the 1967 strip of 20 train car Christmas Seals (U.S. Scott #WX228 et al).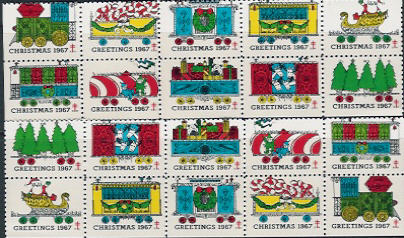 May all the Joys of the Holiday Season be yours,

AL PETERSON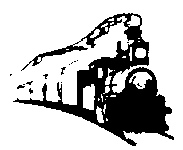 <![if !supportEmptyParas]> <![endif]>
<![if !supportEmptyParas]> <![endif]>
AL PETERSON
THE RAIL PHILATELIST
P. O. BOX 25505
COLORADO SPRINGS, CO 80936
<![if !supportEmptyParas]> <![endif]>
<![if!supportEmptyParas]> <![endif]>
<![if !supportEmptyParas]> <![endif]>
1-800-807-RAIL access code RR or 719-591-2341
http://www.railphilatelist.com/ or e-mail railphilatelist@aol.com
JOIN THE CASEY JONES RAILROAD UNIT OF THE AMERICAN TOPICAL ASSOCIATION
Dues $8.00. Contact Oliver Atchison, PO Box 31631, San Francisco, CA 94131