The Rail Philatelist
News & Notes Back Issues
| Oct. 1996 | Nov. 1996 | Dec. 1996 |
| Jan. 1997 | Feb. 1997 | Mar. 1997 | Apr. 1997 | May 1997 | June 1997 |
| July 1997 | Aug. 1997 | Sept. 1997 | Oct. 1997 | Nov. 1997 | Dec. 1997 |
| Jan. 1998 | Feb. 1998 | Mar. 1998 | Apr. 1998 | May 1998 | June 1998 |
| July 1998 | Aug. 1998 | Sept. 1998 | Oct. 1998 | Nov. 1998 | Dec. 1998 |
| Jan. 1999 | Feb. 1999 | Mar. 1999 | Apr. 1999 | May 1999 | June 1999 |
| July 1999 | Aug. 1999 | Sept. 1999 | Oct. 1999 | Nov. 1999 | Dec. 1999 |
| Jan. 2000 | Feb. 2000 | Mar. 2000 | Apr. 2000 | May 2000 | June 2000 |
| July 2000 | Aug. 2000 | Sept. 2000 | Oct. 2000 | Nov. 2000 | Dec. 2000 |
| Jan. 2001| Feb. 2001 | Mar. 2001 | Apr. 2001 | May. 2001 | June. 2001 |
| July 2001 | Aug. 2001 | Sept. 2001 | Oct. 2001 | Nov. 2001 | Dec. 2001
|Jan. 2002| Feb.2002 | Mar.2002 |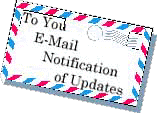 AL'S RAILINGS-
NEWS
&

NOTES

ON RAILWAY PHILATELY
Volume 7 Number 7
................

PRICE $1.50 (10 ISSUES FOR $12.00)

...............

April 1, 2002

Dear Fellow Rail Philatelist:

ARRIVAL TRACK: CHRISTINE MICHELLE PETERSON was born 5:39 AM Mountain Time March 9, 2002 in Colorado Springs, CO to proud parents Diane and Thomas Peterson and sisters Emily and Grace Wilkinson. All of us are doing fine as our family continues to expand. I had forgotten how much time and attention newborns require (demand?).

"U.S.STAMP MARKET LOSES GROUND IN 2001": That was the headline on Michael Laurence's "Editor's Choice" column in the April 1 LINN'S STAMP NEWS and it wasn't an April fool joke! Supporting data show overall sales in all 18 categories down about 7% with show sales down 15% while online sales increased about 10% (I've got to get busy on eBay!). Post Office "retention" sales were off 8%. My sales were off much more than that, 22.5% from 2000 and 9% below my 10 year average, but much of that is probably attributable to my "blue funk" over new issues to the point that I didn't keep up with nor go after business as aggressively as I should have. My attitude is now improved but 2002 doesn't seem to be responding. My first quarter sales were better than the previous two quarters but still about 12% below the historic average for the first quarter, usually the year's best. Show sales were higher than mail order for the first time in awhile, due primarily to big sales to a couple mail order customers who showed up at shows in Arizona and California to pick up material selected at WESTPEX last year that I finally got worked up!

APS STAMPSHOW 2002, ATLANTIC CITY, NJ: I'll have Booth #436 in the back row across from the Post Office at the big Atlantic City show in August. With number 51 in the selection order, I probably could have picked a booth much closer to the front but I've found I do better way in back than I do lost in the middle some place. We'll see! Since I was number 67 for booth selection in Chicago last year, I checked the list to see what happened to all the dealers who were ahead of me. While a couple have quit the business, it looks like all the others were mid-west and west coast dealers who just don't want to travel that far. There were 193 dealers signed up for Chicago but only 160 for Atlantic City and 30 of those will be doing their first APS show. Of the 33 first-timers at Chicago, only two have signed up to do Atlantic City. I'm not sure if that indicates they didn't do well last year (nor did I) or that they were primarily local dealers who don't travel far for shows. The show hotel is already booked with gamblers so I'm not sure where I'll find a room yet.

EUROPA 1960: Norman Wright sent out the following in his monthly ATA handbook update message:

["new find"] First anniversary of the establishment of C.E.P.T. (Conference Europeenne des Administrations des Postes et des Telecommunications). It has been suggested by several knowledgeable collectors that the 19 founding members of the conference are symbolized by the 19 spokes of the stylized locomotive wheel on a track; other sources disagree (including the Norwegian "Norgeskatalogen," where the stamp design is described as "a wheel from a Roman post cart with 19 spokes representing the 19 member countries.") [Is it possible we have here, finally, some indication of the validity of the theory that the railway 4 ft. 81/2 in. "standard gauge" evolved from the legendary distance between the wheels of the ancient Roman chariots? - Ed.] This omnibus stamp issue includes: Belgium 553-4, Denmark 379, Finland 376-7, France 970-1, Germany 818-20, Great Britain 377-8, Greece 688, Iceland 327-8, Ireland 175-6, Italy 809-10, Luxembourg 374-5, Netherlands 385-6, Norway 387, Portugal 866, Spain 941-2,Sweden 562-3, Switzerland 400-01, Turkey 1493-4.

Note that only 18 countries issued EUROPA stamps in 1960: Cyprus issued their first EUROPA set in 1961 without the wheel logo. Can any EUROPA collectors give us a definitive answer?

MARCH TRAVEL: (San Francisco Trip Continued) I'm not sure whether the action was already scheduled or my presence there most of the day Wednesday got more than just the railway police attention, but when I got to my new spot on the north side of the Roseville yard at 7:30 AM Thursday morning, a UP flatbed truck with a crane was already at work removing the concrete barricades I had parked behind. Since it wasn't raining, I went about 50 yards up the road and pulled off in an open spot with a better view of the yard. The hump trains were already at work and there were a couple of locomotive movements to and from trains as I consumed my coffee and donuts. My stomach had been a little queasy last night to the point that I couldn't finish my chicken breast dinner and I was awake most of the night. Thus, I was having a hard time keeping my eyes open to watch trains let alone try to read. After an hour, I gave up, went back to the motel and crawled in bed. Felt much better when I woke up about 11:30 AM and headed back to the rail yard. There I parked near a small market where I bought some fruit for lunch and got back to my car in time to see AMTRAK #6 roll by at 12:35 PM: Genesis #175, 156 & 192 (the same order as on Wednesday's WB #5 so the train must get turned at Oakland), one baggage, eight Superliners and seven Express Boxes. Then I headed for the spot I had parked in earlier this morning. There was plenty of rail action to keep me occupied all afternoon - about 20 different train movements in four hours not counting the hump trains and almost constant chatter on the scanner. In mid-afternoon, I heard a train crew in the "rockpile" call for a special agent because they had some "stowaways with safety vests" in the rear unit. It took over an hour for the police to respond because I heard them call a couple more times since it was delaying their departure. Another note from the scanner - the former SP employees in Roseville call the rear end device a "teley" rather than "FRED" as used on the UP and the BNSF. The AMTRAK "Reno Fun Train" came racing west at 3 PM, locos 503, 507 and 511 with 13 AMFLEET cars and Rio Grande dome car "Royal Gorge". About 4:30 PM it started to get a little cool, but when I tried to roll up my windows, I discovered the battery was dead! That meant my cell phone didn't work either since it plugs into the cigarette lighter. I hitched a ride with a guy passing by in a jeep and he drove about a mile to a jeep dealer around the bend. Got there just before they closed so they wouldn't help me other than to let me call AAA. I gave AAA directions on how to find me in the railroad yard and hiked back to the Previa to wait. It only took about a half hour for the AAA truck to show up but it took another half hour to get things hooked up properly to jump start the battery. Deciding discretion was the better part of valor, I left the rail yard and went looking for a PEP BOYS to buy a new battery. Found one not too far from my motel, but again, it was late and they only had one guy on duty, so it took an hour to get it installed. By then it was dark, so I stopped at Eppie's for dinner, then went to bed early.

Friday morning there was a green with white and yellow trim California Northern GP15 #113 sitting at the repair shops as I made my rounds of the yard before settling into my spot on the north side. I noticed several strings of cars that I had watched in the hump trains the past two days being part of outbound trains this morning. There were another 20 train movements in four hours including EB AMTRAK #6 with Genesis #189, 50, and 79, the usual one baggage and eight Superliners, and nine Express Boxes. It rolled by at 12:16 just before I headed west for the Cow Palace to set up for the train show. That was the last of my train action for the weekend, except for one CalTrans commuter train that went by while I had dinner at Lyon's in South San Francisco Friday evening plus a stackpack leaving the Oakland container yard and a BART train near Walnut Creek Sunday evening as I headed for my motel there. Spent a productive Monday at A&D Stamps in Walnut Creek as previously reported.

The weather channel was showing snow across Nevada, Utah and Wyoming for the next couple days, so I took the longer southern route home. Saw a couple more BART trains as I departed the bay area, then wasn't near any tracks on I-5 south until I transitioned over to route 99 just north of Bakersfield. There I passed a couple blue & white San Joaquin Valley RR geeps working a string of cars in an industrial complex and another of their locos working on the south edge of the BNSF yard in Bakersfield. There was an EB stackpack and a manifest stopped east of Bakersfield as I headed for Mohave and Barstow. The red "transmission overheat" light came on as I climbed toward Tehachapi, ending all thoughts of stopping for awhile at the famous loop. Fortunately it went out after a few minutes. Met a couple WB trains between Tehachapi and Mohave, one had a dark blue, white and aqua FP59 in the consist. There were two manifests in the small Mohave yard as I passed by. I chased a TOFC across the desert toward Barstow and had just caught up with it when we reached a grade crossing where I had to stop behind several 18 wheelers on the two-lane portion of the highway. I caught up with it again as it entered the Barstow yard. About 4 PM, I made a quick stop behind the Toyota dealership to climb the hill for a view of the yard. All four yard goat sets were idle near the yard office and nothing was happening on the hump either. There were a couple of stackpacks near the station waiting to head east. Near Daggett, I met a WB stackpack with one loco in a paint scheme like the California Northern I had seen in Roseville, but I don't think they have any locos that large (unless it was a new one being delivered). Only saw three other trains from there to Needles where I saw five: two stackpacks, two autoracks and a TOFC. It was almost dark as I left Needles so I saw only the lights of a couple more trains on the way to Kingman, AZ and nothing the rest of the way to Flagstaff. AMTRAK #3 had already gone by when I got to my motel room there but I did hear and see a few more trains before I gave up for the night.

The horns of EB AMTRAK #4 woke me about 6 AM. I didn't get an exact count but it usually has three Genesis locos, one baggage, eight Superliners and a dozen or so Express Boxes and Roadrailers. Watched a couple WB stackpacks as I had breakfast at Village Inn, then headed east. Didn't see anything from there to Gallup except a couple stackpacks at the refueling racks in Winslow. The Holbrook yard was totally empty, even the usual string of tank cars was missing! Met five WB trains between Gallup and Albuquerque, the last one being the most interesting since it was a military vehicle train pulled by two CSX locos, probably headed for maneuvers in California. As I climbed Glorietta Pass, I heard the dispatcher talking with AMTRAK but couldn't tell where it was, so I was surprised to meet the WB

SOUTHWEST CHIEF

a few minutes later: four Genesis locos, one baggage, eight Superliners, nine Express Boxes and eleven Roadrailers! (AMTRAK really is in the freight business on this train). I stopped at Pizza Hut in Raton, NM for dinner as an EB grain train was pulling across the overpass. I was just finishing my Meat Lovers Personal Pan pizza when EB AMTRAK #4 came thru. Again, I didn't get an exact count but they obviously add Express Boxes and Roadrailers in Albuquerque since there appeared to be quite a few more than when I saw it in Flagstaff that morning! Except for the lights of a couple SB coal trains, the rest of the trip home was uneventful.

As I stopped at the post office on my way to Denver for Pat Dowling's Colorado Stamp Bonanza March 30, I heard the dispatcher give a train at Monument a track warrant from Palmer Lake to Littleton so I didn't waste much time getting my mail and heading for I-25 even though I thought it's 20 mile lead would be too much to overcome. I was pleasantly surprised to see the tail end of a NB coal empty just north of Larkspur and even more surprised when I finally caught up with the head end near Castle Rock and saw ten SD-70MACs on the point. The lead unit was in BNSF Heritage orange and green while all the others were in traditional coal colors - Brunswick green and cream. BNSF must have taken a couple coal trains out of service to have that many locos going back to Alliance, NE on a single train. The stamp show itself didn't provide any surprises - I looked hard but spent less than $200. Took the long way home and saw a couple pair of NB light rail trains. There was a SB loco-less train near Littleton - the loco was evidently doing some local switching based on the scanner chatter. Near Sedalia, there was an empty welded rail train on the NB siding along with several pieces of track equipment and just north of Castle Rock, a UP ballast train was on a SB siding. As I entered Castle Rock, I met a NB UP welded rail train and later saw the tail end of a coal train with two helpers approaching Palmer Lake.

RAIL FACTS AND FEATS: North America's first "Piggy-back" service (now "TOFC") was introduced in September 1855 (yes, 1855) in Nova Scotia, with horse and buggy flatcar services for farmers. Farmer's truck-wagon trains were introduced on the Long Island RR in 1884.

RAIL THOUGHT OF THE MONTH & STAMP OF THE MONTH: This postcard does double duty this month.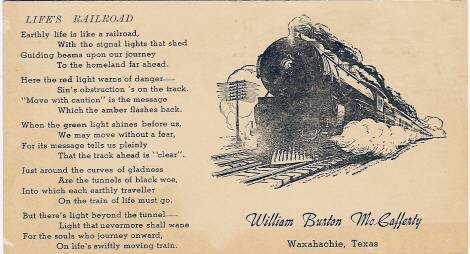 May all your signals be green,

AL PETERSON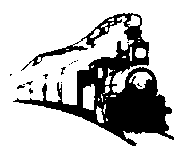 <![if !supportEmptyParas]> <![endif]>
<![if !supportEmptyParas]> <![endif]>
AL PETERSON
THE RAIL PHILATELIST
P. O. BOX 25505
COLORADO SPRINGS, CO 80936
<![if !supportEmptyParas]> <![endif]>
<![if!supportEmptyParas]> <![endif]>
<![if !supportEmptyParas]> <![endif]>
1-800-807-RAIL access code RR or 719-591-2341
http://www.railphilatelist.com/ or e-mail railphilatelist@aol.com 
JOIN THE CASEY JONES RAILROAD UNIT OF THE AMERICAN TOPICAL ASSOCIATION
Dues $10.00. Contact Contact Bill Senkus @ CJRRU-ATA P.O.Box 4584, Walnut Creek, CA 94596-4584